Dubstep Is So Over, Lil Bub Is Raving to 'Bubstep' — VIDEO EXCLUSIVE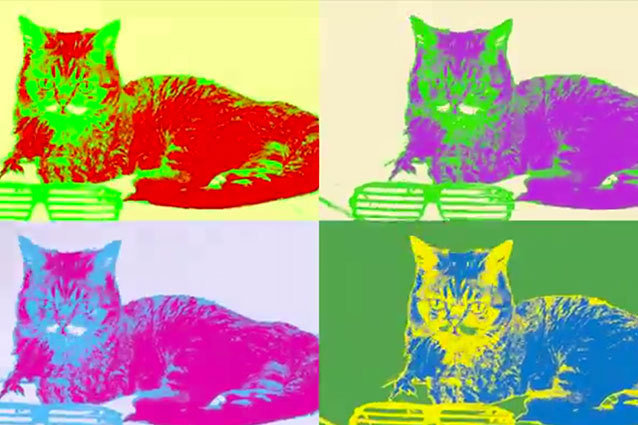 Over the past two years, the Internet has fallen in love with the story of Lil Bub — an adorable kitten who was born the runt of her litter and has a list of birth defects that includes dwarfism and polydactylism. Mike Bridavsky, her owner, has shared 23 videos on YouTube showing off Lil Bub's undeniable cuteness as she takes on the simplest acts in life such as eating, walking, and playing. Hundreds of thousands of fans play these videos over and over again just to catch a few seconds of Bub's activities.
Wednesday, Hollywood.com added to the Lil Bub obsession by sharing seven cute photos of the little cat. And the Lil Bub trend continues as Hollywood.com has exclusively created the most entertaining video you will probably watch all day: Lil Bub's "Bubstep."
You don't have to head to a rave to catch the Bubstep fever — all you have to do is grab a pair of glow lights, pull your hoodie over your head, and click play. Skrillex couldn't have made a better mix! Get ready to break it down with Lil Bub's Bubstep!
Follow Lindsey on Twitter @LDiMat.
More:
7 Adorable Pics of Bub and Cute Things — EXCLUSIVE
'Lil Bub' Movie Gets a Trailer
Lil Bub is on Tour
---
From Our Partners:


Eva Longoria Bikinis on Spring Break (Celebuzz)


33 Child Stars: Where Are They Now? (Celebuzz)