Lil Wayne Talks Retirement: But Will He Back Out Like These Stars?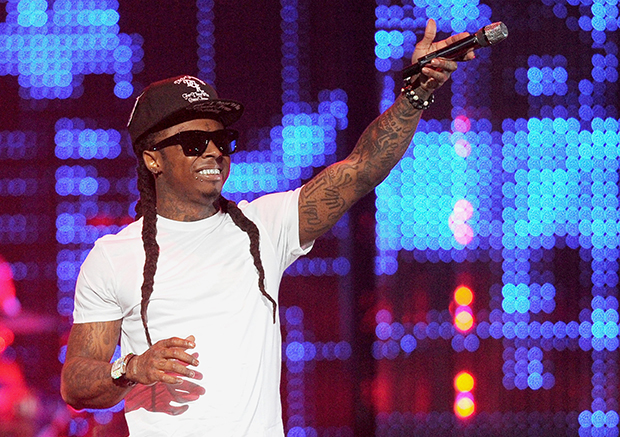 At just 30 years old, Lil Wayne has already clocked 19 years in the music business, dozens of collaborations (some good, some bad—we're talking to you, Paris Hilton), and an incredible 10 solo LPs. 
But he told MTV in a new interview that he plans to quit the game and head into retirement after his album Tha Carter V. "Man, I've been rappin' since I was 8 years old," he said. "I'm 30 now, man. That's a long time, man." 
That may still be a few years off, since he has another album coming out on February 19 before he drops Tha Carter (and possibly a few—or 10?—in between?). But the bigger question is: Will the retirement even stick? Celebrities, and rappers in particular, are notorious for threatening to leave the business then making a big U-Turn straight back in. 
Just take a look at some recent reformed retirees: 
Nicki Minaj: In 2011, Nicki said in a British radio interview, "People aren't even giving the kid props for taking it back to the essence. The kid did like that so she could feed her fans. But really, now the kid is thinking maybe she should leave the game." Of course, another album and a cushy new American Idol gig snapped her right out of that. 
PHOTOS: Nicki Minaj's Craziest Tour Looks
Clint Eastwood: The actor-director claimed in 2008 that Gran Torino was the last film he would star in—but he came out of his self-imposed retirement to star in this year's Trouble with the Curve.
Jay-Z may be the most famous flip-flopping retiree in Hollywood, pulling the plug on his career many times. In 1996, he claimed that Reasonable Doubt would be his first and only album. But the next year he was back with In My Lifetime… Vol. 1. He bid farewell again in 2003, with The Black Album and his "final" concert at Madison Square Garden. And, as expected, he was back three years later with Kingdom Come. "I think I pulled the retirement ripcord too many times," he admitted in 2007. "People looking at me like, 'Please shut up.'"
PHOTOS: Beyonce, Jay-Z Reveal Photos of Baby Blue Ivy
Waka Flocka Flame.  "I'd rather work at Wal-Mart than rap, and that's my word on God," the rapper recently said. He then dropped a new single, "Round of Applause."
Amanda Bynes: The actress had an epic Twitter freakout in 2010, claiming she'd retired from acting at age 24. She then recanted via Twitter: "remember when I said I retired? oops! I never retired! ha! you probably knew that! love yall! :)" 
Mase: Diddy's old right-hand man announced in 1999 that he was leaving rap for religion. After spending five years as a minister in Atlanta, Ga, he returned to the biz with a new album Welcome Back.
50 Cent: In an ego-fueled sales feud with Kanye West, the rapper/actor vowed that he'd retire if Kanye's Graduation outsold his Curtis, which were released the same day. 50 lost but reneged on his promise, later releasing Before I Self-Destruct. 
The Game: The rapper vowed that this third album, LAX, would be his last back in 2008. But it didn't last long. "I tried," he later said. "That s**t ain't last too long, because you gotta keep the lights on."
Follow Michelle on Twitter @HWMichelleLee
[Photo credit: Wenn]
More:
Guns and Drugs Found on Rapper Nelly's Tour Bus
Who Wore It Better: Kanye West or Shiloh Jolie-Pitt?
Tom Hanks' Rapper Son Shares Shirtless Photos
You Might Also Like:

Jennifer Lawrence Bikinis in Hawaii (PICS)

Best and Worst of the Thanksgiving Parade