Lindsay Lohan as Liz Taylor as Cleopatra: Does It Work? PIC
Lindsay Lohan has been everything from a high school mean-girl to a stripper with amnesia, and now she's ready for a new (and much more high-brow) role: the actress is currently starring as Elizabeth Taylor in the upcoming TV movie Liz & Dick. And, with this role comes a take on Taylor's iconic character of Cleopatra.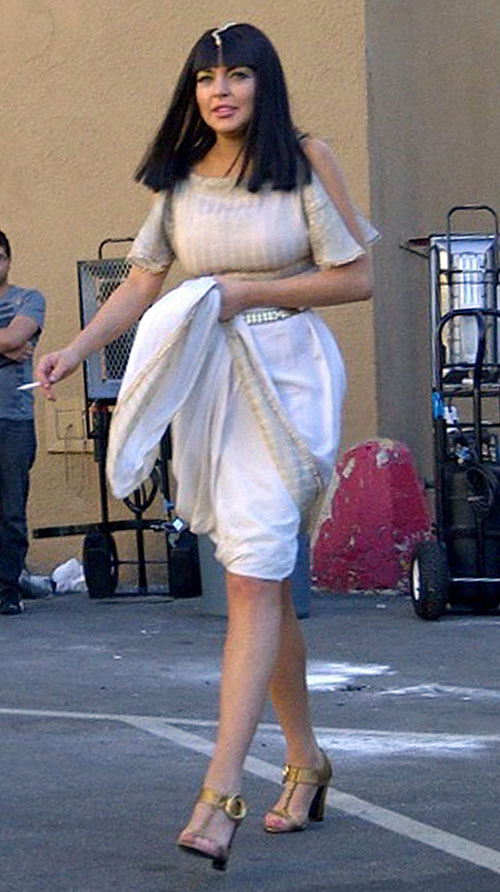 Much like Taylor in her classic costume, Lohan is wearing a thick black wig with heavy bangs, along with a gold snake head-piece (albeit a slightly different one than Taylor's). But, the cigarette and the hiked-up skirt are, presumably, not part of the outfit.
Those gold shoes are big ones to fill as Taylor's Cleopatra has become the classic image of the Egyptian princess. So, how do you think the pulls off the Queen-of-the-Nile look? Take our poll and sound off in the comments section.
[Photo Credit: SplashNews.com]
More:
Lindsay Lohan Puts a Gun to Her Head – PICS
Lindsay Lohan Dyes Marilyn Wig Brown For Liz Taylor