Lindsay Lohan To Spend Full 90 Days at Betty Ford Center, No Exceptions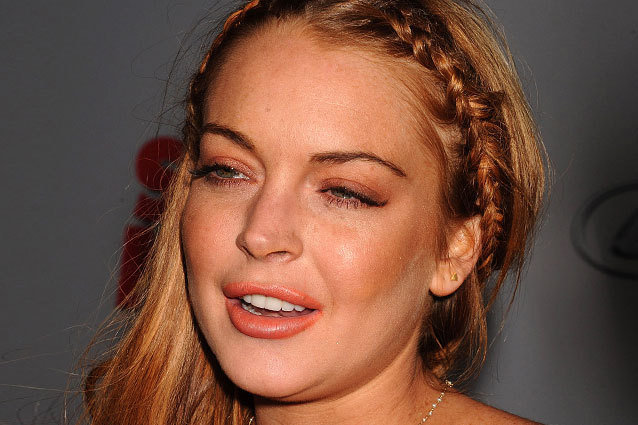 After last Thursday's game of musical rehab centers, Lindsay Lohan has settled into the Betty Ford Center in Rancho Mirage, Calif. for the duration of her 90-day sabbatical ("sabbatical" sounds better than "court mandated treatment program in a lockdown facility," right?). And we're talking the full 90 days, no exceptions. 
People notes that, while most patients are allowed to leave the Betty Ford premises for select meals or shopping, Lohan will not be afforded such privileges. According to a letter to Lohan's attorney Shawn Holley filed with the L.A. Superior Court, "It is understood by the Betty Ford Center that your client is to remain on the premises for the duration of her 90-day stay in treatment." Turns out Lohan will be getting some special treatment after all. 
However, an intake counselor at Betty Ford clarifies for People, "We can't hold a patient against their will, we can't stop a patient from running away. We're not a jail. But we closely monitor patients via security and technicians 24 hours a day."  
According to People, the document also says that Lohan will be required to adhere to a strict daily schedule from 6:00 AM to 9:00 PM that includes meetings with a physician, nurse, psychologist, case manager, spiritual case counselor, family counselor, dietician, and chemical dependency technician as well as attend daily group therapy sessions and meet with a physical trainer. 
If Lohan was looking to spend three months working on her tan, she was sorely mistaken. 
Follow Abbey On Twitter @AbbeyStone
More:
Lindsay Lohan Disobeys Court Order and Leaves Rehab
Lindsay Lohan Unhappy with Rehab Center
Lindsay Lohan's Choice of Rehab Center is a Problem  
---
From Our Partners:


What Happened to 33 Child Stars (Celebuzz)


40 Most Revealing See-Through Red Carpet Looks (Vh1)