All of Lindsay Lohan's Court Outfits Ranked By Appropriateness
Lindsay Lohan appeared in court on Monday for the umpteenth time, wherein she accepted the prosecution's plea bargain and agreed to 90 days in a locked treatment facility, a number of fines, and a possible 180 days in jail (for breaking the terms of her probation). But more upsetting than the harsh sentence was Lohan's outfit. 
While, at first glance, Lohan appeared to be properly covered up, a closer look revealed that her ensemble was almost entirely sheer. You think those are solid white pants she's wearing? Think again.
But, shockingly (or maybe not, this is Lohan we're talking about) this is hardly the most inappropriate outfit Lohan has worn in front of a judge. For your education and your entertainment, we have ranked all 24 of Lohan's courthouse ensembles from most to least appropriate for court. 
GALLERY: Lindsay Lohan's Court Outfits Ranked By Appropriateness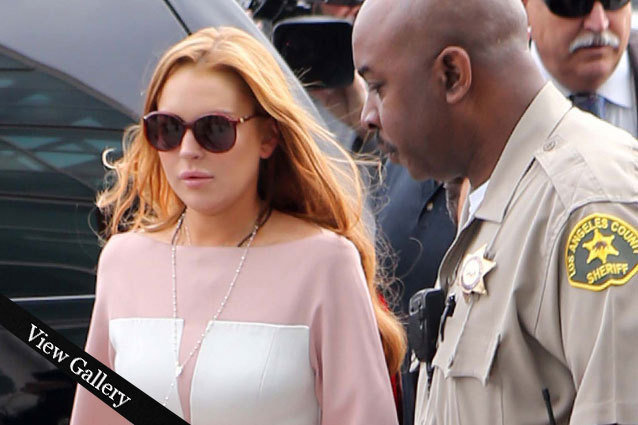 Follow Abbey On Twitter @AbbeyStone
[Photo Credit: Deano / Splash News]
---
You Might Also Like:


15 Oscar-Winning Nude Scenes


Young Jack Black Is Totally Unrecognizable