Lindsay Lohan Found Unconscious, Treated For 'Exhaustion'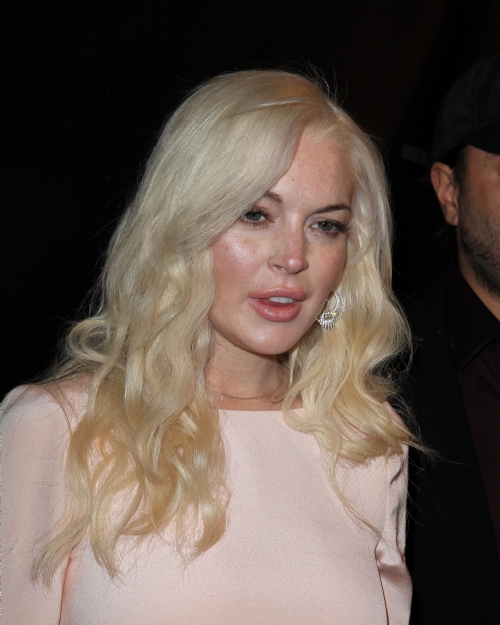 Another day, another scare for
Lindsay Lohan
. Less than one week after the actress was hospitalized following a
car crash
with an 18-wheeler, paramedics were rushed to Lindsay Lohan's hotel room Friday morning after the actress was found unconscious in her room at the Ritz Carlton Hotel in Los Angeles. A spokesperson for the L.A. Sheriff's Office tells Hollywood.com that when staff arrived at Lohan's room to wake her for work on the Lifetime movie
Liz & Dick
, "they couldn't wake her, so they called 911. When paramedics arrived, she was able to become conscious." Lohan's rep says the actress was not taken to the hospital, and plans on continuing work on the set later today.
According to a statement from Lohan's rep, "Lindsay was examined and is fine, but did suffer some exhaustion and dehydration. Lindsay was never taken to a hospital; reports to the contrary are false. She is resting now and is hoping to be back on set later this afternoon."
So what was responsible for Lohan's health setback? If the actress' rep is to be believed, simple fatigue led to the 911 call. "Lindsay worked a grueling schedule the past few days," he said in a statement. "She was on set last night at 7 pm and worked through the night until 8 am this morning. She took a nap before shooting her final scene. Producers were concerned when she did not come out of her room and called paramedics as a precaution."
Lohan is eyeing a comeback with
Liz & Dick
, a film centered around the iconic Hollywood romance between Elizabeth Taylor and Richard Burton. Earlier this year, she successfully completed a longstanding probation stemming from two DUI arrests in 2007. 
(Reporting by Lindsey DiMattina)
[Photo Credit: David Edwards/Daily Celeb]
More:
Lindsay Lohan Keeps Landing Work, Finds Role in Bret Easton Ellis' The Canyons
Lindsay Lohan Collides with 18-Wheeler, Released From Hospital
Lindsay Lohan and Grant Bowler Still Look a Lot Like Liz and Dick