Lindsay Lohan Gets Off Scot-Free for Alleged Hit-and-Run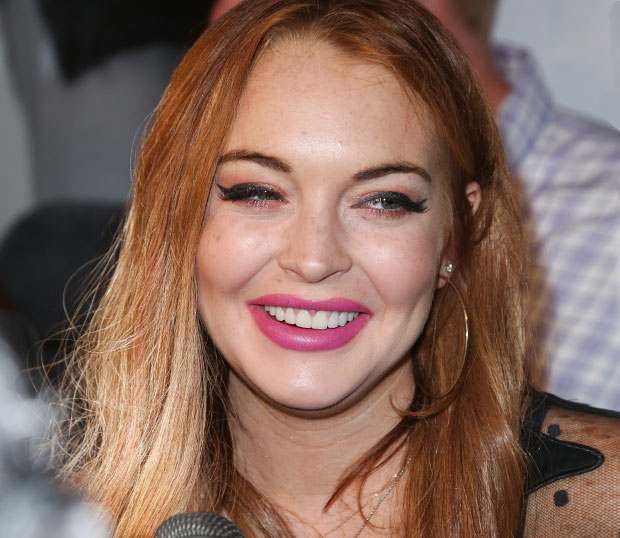 Lindsay Lohan has officially been given a Get Out of Jail Free card. The 26-year-old actress is not going to be prosecuted for September's alleged hit-and-run incident, in which she was arrested for fleeing the scene of crime after she supposedly hit a man with her car in the parking lot of the Dream Downtown in New York City. A source confirms to Hollywood.com that there isn't a case against Lohan.
Lohan was able to escape the grasps of the New York courtroom because of a video tape that has surfaced and basically freed her from fault or wrongdoing. While Lohan was originally given a Desk Appearance Ticket, she was never formally charged.
But while the prosecutors weren't able to proceed with a case against Lohan, TMZ reports that it is still possible for the alleged victim to follow up with a civil case against her. This means Lohan may yet see the inside of a courtroom, if the guy decides to follow through.
In other Lohan news, the battle between Lohan and her father Michael Lohan continues. Mr. Lohan most recently staged an "intervention" against his daughter after he claimed that she had been drinking a bottle and a half of vodka a day and using pills to keep her from sleeping, TMZ reports. The intervention reportedly included the aid of Lindsay's manager, Evan Hainey, entertainment attorney, Dave Feldman, and criminal defense attorney, Shawn Holley. But when Michael showed up at her home on Friday, Lohan reportedly called the cops.
"It's apparent Michael continues to be very focused on getting publicity for himself," Lohan's rep tells Hollywood.com. "Lindsay's team is in no way aligned with him or his actions."
Will we ever see an end to the troubles that always seem to circle around Lohan?
Follow Lindsey on Twitter @LDiMat.
[Photo Credit: Getty Images]
More:
Lindsay Lohan to Appear on Barbara Walters' '20/20′
Kim Kardashian's Bra (Shirt?) Channels a 'Seinfeld' Classic — PIC
Lindsay Lohan Declares Herself a Romney Supporter
From Our Partners:

Pippa Middleton Acknowledges Her Famous Bottom in New Book: 'It's a Bit Startling to Achieve Global Recognition'
(Celebuzz)

LeAnn Rimes Sits Down With Katie Couric For First TV Interview Since Treatment For Cyber Bullying
(Celebuzz)