Lindsay Lohan Is Free… Kind Of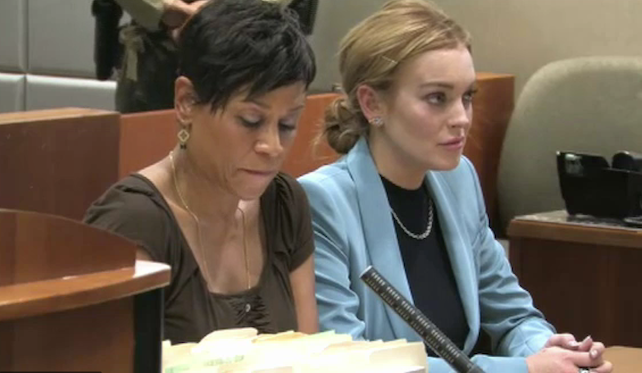 Lindsay Lohan is a free woman. The 25-year-old actress appeared in Los Angeles Superior court today, March 29, for the final hearing in her DUI case  — and Judge Sephanie Sautner ended her probation.
The judge found that Lohan had successfully completed her required therapy sessions and community service hours.
"I have read and considered the probation report," Judge Sautner said. "She did it [her hours]. She was given one year to complete it all and she's completed it short of a year. She has done everything that this court has asked of her." 
But while probation on the DUI case has been lifted, she still has a few years left on her jewelry theft case. Still, Judge Sautner decided to take Lohan off of formal probation and place her on informal probation for the next few years. During this time, she doesn't have to appear in court or meet with a probation officer, unless she breaks the law.
"You need to live your life in a more mature [way]," Judge Sautner said. "Stop the clubbing. Focus on your work. The DUI case is now over. The necklace case will be hanging over your head until May 14, 2014."
Lohan's attorney stated: "I want to thank the court for being fair with us."
"It really has opened a lot of doors for me," Lohan said with a big grin on her face.