Lindsay Lohan's Latest Mug Shot Completes 'The Lohan Lot'
After pleading "no contest" on Monday to her misdemeanor charges of reckless driving and lying to the authorities, Lindsay Lohan was told she must submit to booking at the Santa Monica Police Department within seven days. Lohan complied, with days to spare. She was ready for her close up — sporting a full face of makeup and a sultry pout — when she arrived at the station on Tuesday. 
RELATED: Lindsay Lohan Sentenced to 90 Days in Rehab
This is Lohan's sixth mug shot. That's a lot of mug shots for someone under the age of… well, for someone. You might even call it a whole… bunch.
…A whole Brady Bunch! With enough photos now to fill six of the famous Brady Bunch squares — and two left over for her parents, Dina and Michael Lohan — we present to you: The Lohan Lot, America's favorite family! (click image for larger version). Lohan's most recent mug shot is in the bottom right corner.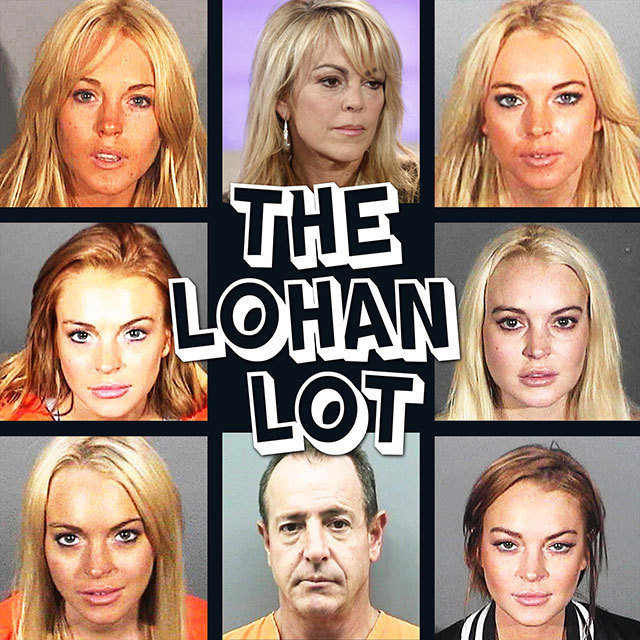 Follow Abbey On Twitter @AbbeyStone
[Photo Credit: Hollywood.com]
---
You Might Also Like:


15 Oscar-Winning Nude Scenes


Young Jack Black Is Totally Unrecognizable