Lindsay Lohan Puts a Gun to Her Head — PICS
For of the majority of this year, Lindsay Lohan has been trying to prove to the world that she's changed — and for the most part she's done a pretty good job. At least, in respects to LiLo behavior. Her probation has ended, she hosted Saturday Night Live, and is gearing up to star in a Elizabeth Taylor biopic. But no good thing lasts forever and it seems Lohan is choosing to go against the grain once again by appearing in several disturbing images taken from photographer Terry Richardson's website. Though the photos have now been removed, Richardson had showcased several shots (pun intended) of Lohan, posing with a gun to her head.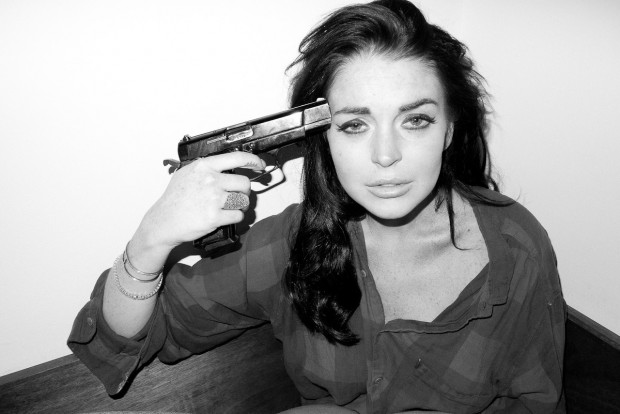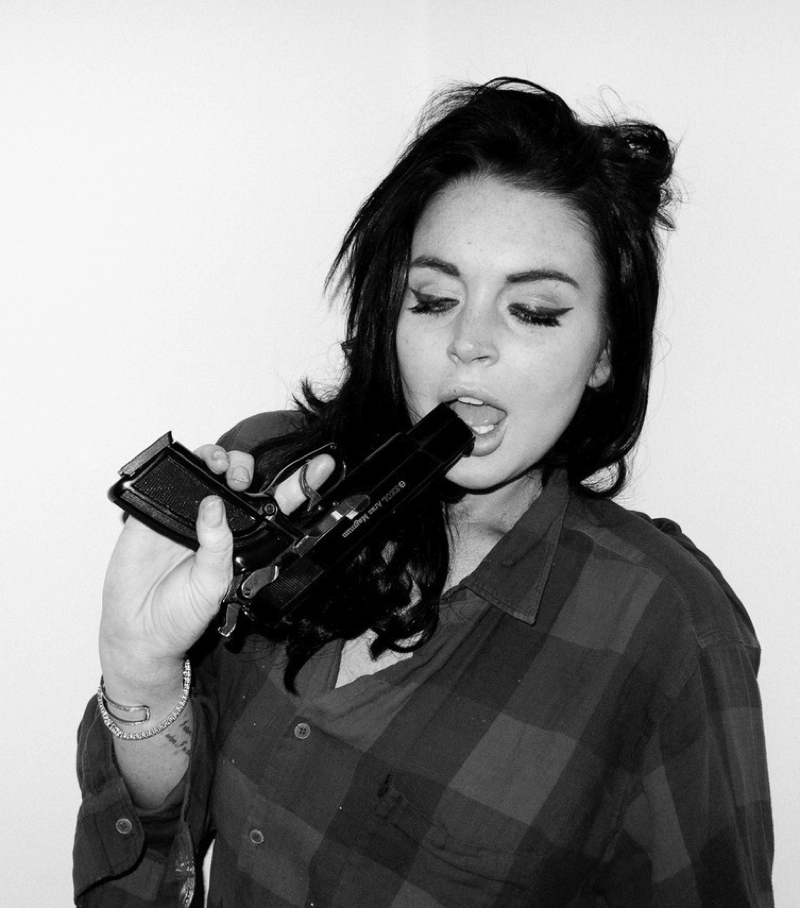 And sure, you can say that these are just photos and shouldn't be taken so seriously. But how is something like this ever really a good idea? Not to mention what kind of message it sends. But this isn't the only time Lohan has dabbled with gun-play. The actress posed for a similar series of racy photos with noted photographer Tyler Shields in 2010.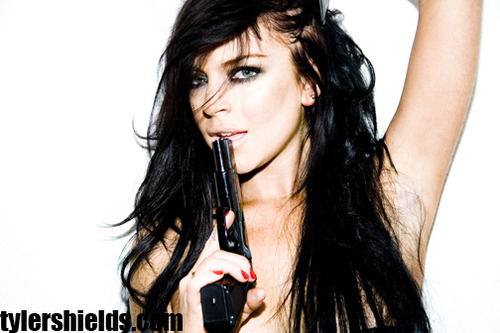 And there was that horrifying Machete poster that same year with LiLo dressed as a nun, licking a gun. Oh, God.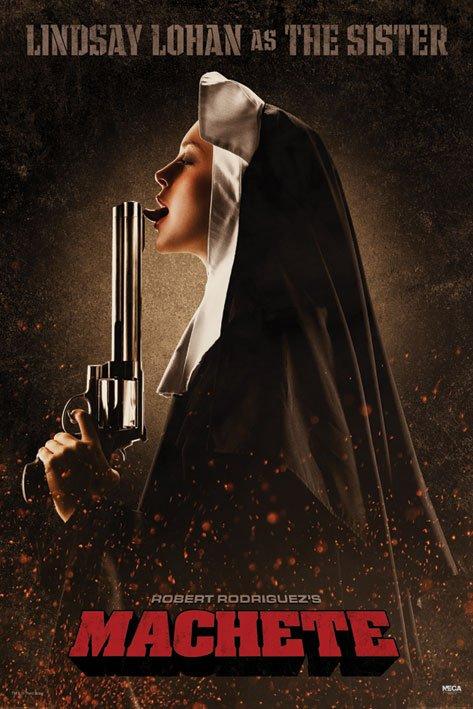 [Photo credit: TerrysDiary.com, TylerShields.com, 20th Century Fox]
Follow Kelly on Twitter @KellyBean0415
More:
Lindsay Lohan and Grant Bowler Still Look a Lot Like Liz & Dick — PICS
Lindsay Lohan Actually Pulls Off Liz Taylor — PICS