Lindsay Lohan's New Short Film — TRAILER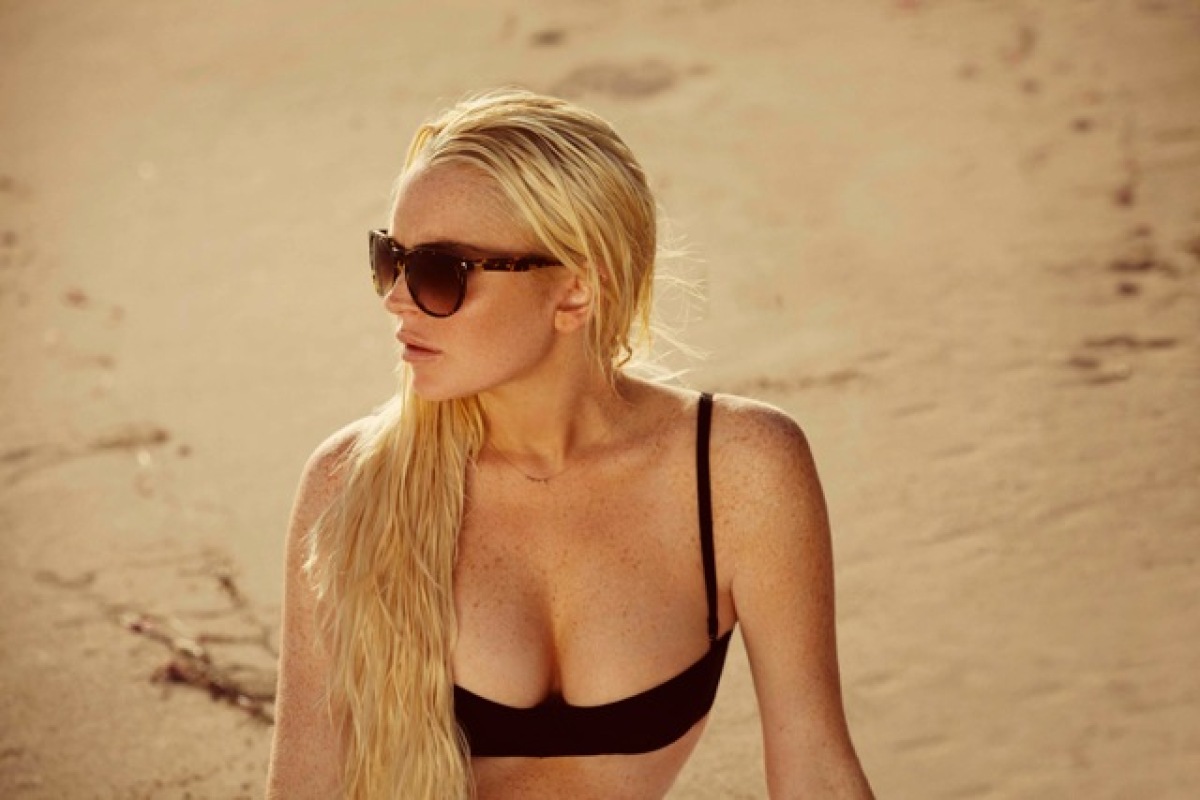 Looks like life is beachy keen and anything but sandy for our Lady Lohan, as Liz & Dick isn't the only new film Lindsay Lohan's been working on. A trailer has been released for First Point, a short film from artist Richard Phillips featuring the starlet, poised to premiere at the prestigious Art Basel event in Switzerland. This isn't the first time the pair have teamed up, either; Lohan was also featured in Phillips' last filmed endeavor, the oh-cleverly-titled Lindsay Lohan. The minute-long trailer is below, and features Lohan lazing about on the Malibu coastline, as well as in a wetsuit.

According to the Gagosian website: "First Point—Phillips' third film—is a collaboration between the artist, Lindsay Lohan, and the legendary surf filmmaker Taylor Steele. The film visits two locations: a private beach surf compound and Malibu's iconic Surfrider Beach, accessible to the public, which boasts some of California's most perfect waves. First Point presents a postmodern take on the surf film genre through an abstract framework of imagery in which the actress engages in cinema performance tropes inspired by contemporary film noir. Eerie nocturnal imagery is juxtaposed with surf sequences performed by female pro-surfer Kassia Meador (who is featured as Lohan's acknowledged stunt double) and by Lohan herself."
Serious question, Internet: is there anything Lindsay isn't doing to ensure her comeback is a success? Should she, perhaps, write a cookbook? Star in a telenovela? Put together a chapbook featuring her poetry and short stories? Create a documentary? Maybe it should be about spelunking? Has she thought about walking across the country for world peace? Or adopting a bunch of disabled turkeys? What is next for our formerly-fallen lady? Perhaps she will follow in James Franco's steps and go get ALL of the higher education degrees from ALL of the universities? Time will tell, indeed!
Regardless of what she does, it seems like it may soon be safe to say that everything's coming up Millhouse for Lohan. However, we've decided that we have one requirement of her: it's time she goes back to her roots. To remember who she really is, deep down inside. Come back to the ginger side, Lohan. It's nice here. We have letterman jackets and on Wednesdays we wear pink.
Follow Alicia on Twitter @alicialutes
More:
Watch Lindsay Lohan's 90 Second Film Called 'Lindsay Lohan'
Lindsay Lohan Actually Pulls Off Liz Taylor — PICS