Lindsay Lohan's Probation Revoked, Probation Violation Hearing Set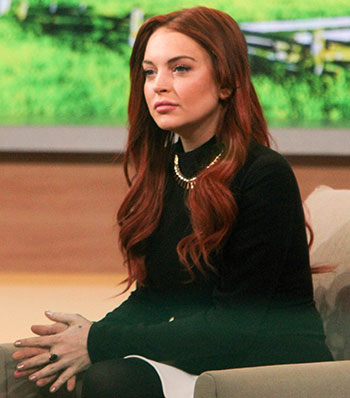 Lindsay Lohan's attorney, Shawn Holley, appeared in a Southland, Calif., courtroom on Lohan's behalf Wednesday for an arraignment stemming from misdemeanor charges (including lying to the police, driving recklessly, and resisting an officer) associated with the actress'  June car accident. Holley has not responded to Hollywood.com's request for comment. 
During the hearing, of which TMZ aired a live feed, Commissioner Jane Godfrey revoked Lohan's probation and set a probation violation hearing for Jan. 15, 2013.
In January, Godfrey will determine whether Lohan violated her probation. If it is decided that she has, Lohan could face up to 245 days in jail. According to TMZ, however, Godrey has a reputation for avoiding giving out prison sentences.
When Hollywood.com spoke with Seton Hall law professor Jenny Carroll following Lohan's November arrest in New York City, she explained that punishment for violating one's probation could range from a warning to jail time. 
Watch TMZ's video of Wednesday morning's hearing below.
Lindsay Lohan — PROBATION REVOKED
– Watch More
Celebrity Videos
or
Subscribe
Follow Abbey Stone on Twitter @abbeystone
[Photo Credit: Roger Wong/INF Photo]
More:
Could Lindsay Lohan's Latest Arrest Put Her Behind Bars?
Hair Today: In Which We Get to the Root of Lindsay Lohan's Problems
Here We Go Again: Lindsay Lohan Arrested for Assault
'90210' Star Shenae Grimes' Engagement Ring (FIRST LOOK PHOTOS)

Kim Kardashians Best Bikini Moments (PHOTOS)