LL Cool J Beats Up a Burglar in His Home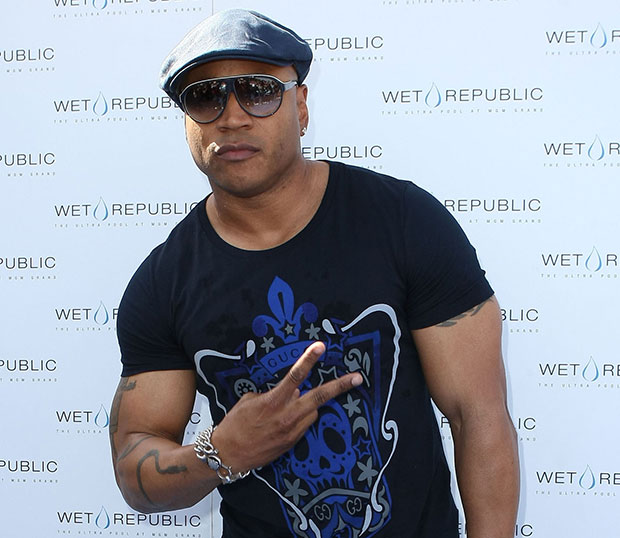 Don't f**k with LL Cool J. The rapper-turned-actor's police training on the set of Law and Order Criminal Minds CSI NCIS: Los Angeles paid off early Wednesday morning when a burglar broke into his Los Angeles, Calif. home. Before calling the real police, LL Cool J actually took matters into his own hands.
"At approximately 1:00 AM, actor and former rapper LL Cool J was a victim of a hot prowl burglary at his residence in the Van Nuys division of L.A.," LAPD Officer Tenesha Dobine tells Hollywood.com. "During the burglary, LL Cool J confronted the suspect, a white male, approximately 58 years old, who was in the kitchen area of his residence. LL Cool J punched the suspect in the face and then notified the police. He held the suspect until the police arrived."
Officer Dobine confirms for Hollywood.com that the suspect has been identified as Jonathan Kirby and that he will be charged with burglary.
While we don't usually recommend civilians single-handedly taking on robbers in the middle of the night, the preponderance of evidence shows that LL Cool J can totally handle himself. Future burglars of LL Cool J's Los Angeles home, do your research. Here's a compilation of a few of his kicka** moments on NCIS: Los Angeles.
First, some highlights of LL Cool J as Agent Sam Hanna, set to Mr. J's oh-so-fitting jam, "Mama Said Knock You Out": 
LL Cool J shows a boxing robot who is boss:
Things get real on the basketball court:
And, lest you forget, his "hat is like a shark's fin":
Follow Abbey Stone on Twitter @abbeystone
[Photo Credit: WENN.com]
More:
TV Tidbits: CBS Nabs Michael Madsen, Ken Leung and Sarah Jones
Watch LL Cool J's 2012 Grammy Awards Promo With Nicki Minaj
The Daily Shuffle: LL Cool J Named the First Grammys Host in 7 Years