Lorde Turns Down Katy Perry, Angers Miley Cyrus Fans, Still Coolest Teenager Ever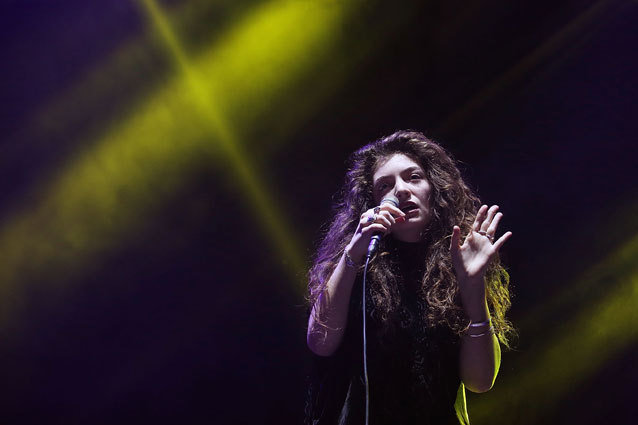 Mark Metcalfe/Getty Images
She could have added some diamonds to her timepiece, but 16 year-old singer Lorde decided to turn down a profitable gig opening for Katy Perry in favor of listening to her gut. The pop star, who is already cooler than you or I could ever hope to be, confirmed that she didn't take the opportunity because it didn't feel right to her. It's not a surprising move, considering she also talked her record label into giving her time to develop into the artist she currently is rather than simply popping out a debut album full of cover songs. However, there's no hard feelings about the tour — Lorde said that she thinks Perry is "really talented" — so there's no reason for any Katycats to get riled up. 
Unfortunately, it takes even less to upset Miley Cyrus' army of "Smilers," which is something Lorde learned the hard way. After announcing on Twitter that her hit song "Royals" had bumped Cyrus' "Wrecking Ball" from the top spot of the US iTunes Chart, she also reported that the death threats had been flowing in, saying "wo #1 on US itunes. even if it lasts an hour i feel HAPPY. downside is all these miley fans telling me they're gonna stab my rotting corpse." Luckily, the New Zealander has a good sense of humor, and even retweeted a couple of her favorite threats. 
While the crazed fan reaction is rather unsurprising, it is worth noting that Lorde herself is a fan of "Wrecking Ball," and even tweeted in support when Cyrus' single first dropped. You see, Smilers, it is possible for everyone to just get along. There's plenty of room on your iPods for both Bangerz and Pure Heroine, so just take a deep breath and enjoy all of the awesome ladies in pop music right now. Oh, and stop tweeting death threats. Seriously, just don't do that. 
More: 
Lorde of the Teen Pop Stars
Katy Perry Is Bewitching in Her New Single 'Dark Horse'
School Removes Sculpture After Students Recreate 'Wrecking Ball'
---
From Our Partners:


A Complete History Of Twerking (1993-2013) (Vh1)


15 Stars Share Secrets of their Sex Lives (Celebuzz)