Madonna's International Flesh-Fest Tour: Now She Flashes Paris — VIDEO & PICS
At 53 years old, Madonna sure has no reservations about tearing off her clothes and putting on a show… an international show, in fact. As Madonna has toured around the world this summer, she's been shedding off pieces of clothes and baring her most private assets to her fans in the audience along the way. So, her MDNA tour no longer seems to be a name for her traveling show, but rather an abbreviation for "Madonna's Daringly Naked Adventures" tour.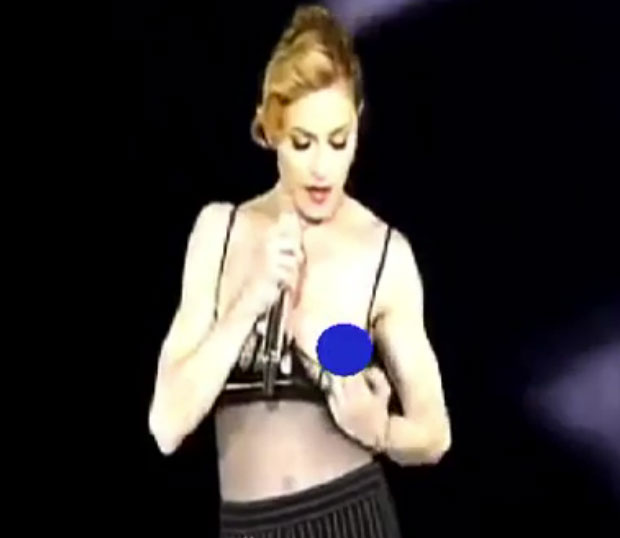 Last month, the pop queen shocked 55,000 fans in Istanbul when she revealed her right breast for all to see. Next, she mooned all of Rome when she pulled down her pants during a concert on June 5. But most recently, Madonna has decided to combine her two special stunts for a prized performance in Paris, where she debuted her left breast and took off her pants, exposing her butt to 80,000 fans on Saturday.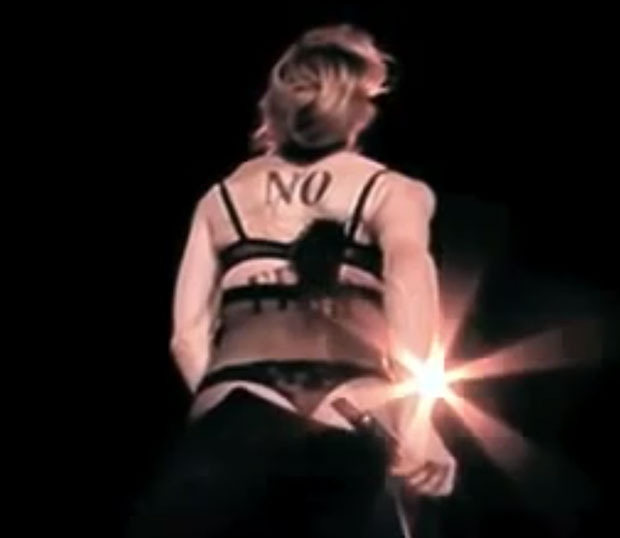 It's just Madonna's "Human Nature" to be so brazen. Maybe that's why she always chooses to flaunt her bare skin during performances of her 1995 hit. She clearly has "No Fear" as she had the words written on her back during her Paris strip show. Maybe someone should leave 1989 in the past and realize that it's now 2012? Just an idea. But, tell us what you think — is Madonna getting out of control with all of her flash fests?
If you dare, watch her most recent one in Paris below.
More:
Madonna's Flash Fest Continues: Now She Moons Rome — VIDEO