Maeve Binchy, 'Circle of Friends' Author, Dies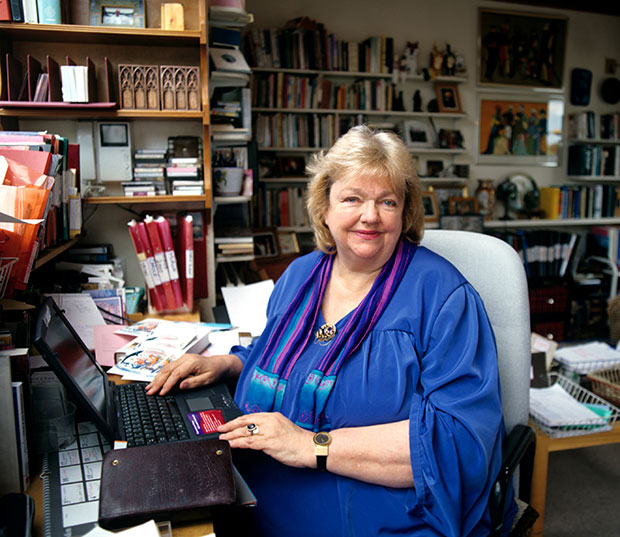 Maeve Binchy, the Irish writer whose most noteworthy contributions to literature include the novels Circle of Friends and Tara Road, has died at the age 72. The BBC reports that Binchy passed away on Monday following a short illness (that has yet to be identified to the public).
Binchy ranks as one of Ireland's most celebrated writers, having sold over 40 million books; her writing earned translations into a number of different languages. The author is responsible for great works like the novel Scarlet Feather and the short story The Lilac Bus. Her aforementioned book Tara Road was even honored by Oprah Winfrey's Book Club in 2009.
In addition to achieving notoriety as a novelist and short story writer, Binchy also worked as a teacher and a journalist.
"There are lots of things I wish I had done more of — studied harder, read more and been nicer and all those things — but I don't have any regrets about any roads I didn't take," the writer once told The Irish Times. "Everything went well and I think that's been a help because I can look back, and I do get great pleasure out of looking back."
Binchy is survived by her husband, fellow writer Gordon Snell.
[Photo Credit: Geoff Wilkinson/Rex Features via AP Images]
More:
Saved by the Bell Star Elizabeth Berkley Gives Birth
Bill Hader, SNL Star, Welcomes Baby Number 2