Making a Case for Selena Gomez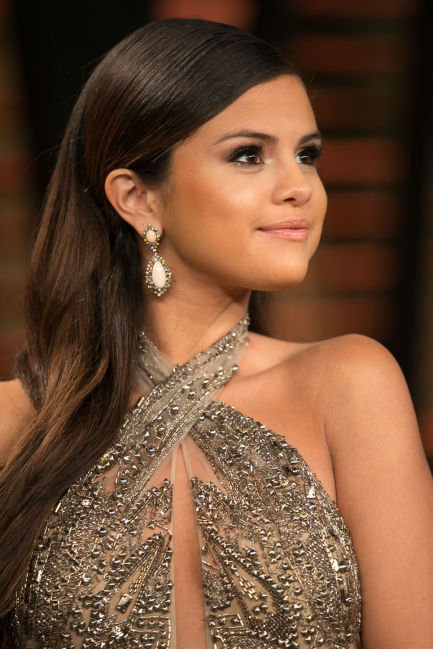 WENN
Everybody has a weakness. For Selena Gomez, that is apparently Justin Bieber. The former Disney star was recently spotted with Bieber in Texas after he flattered her via Twitter during the Academy Awards. It's a shame that Gomez is so adherently linked to Bieber, since she has something special that is worthy of our attention.
Presently only 21, the actress and singer spent five years building up a tween following on Disney Channel's Wizards of Waverly Place. Like her network predecessor, Miley Cyrus, Gomez has begun working to transition into the world of grown-ups, playing a girl spiraling out of control in a kingdom of corruption in Harmony Korine's Spring Breakers, opposite fellow Disney alum Vanessa Hudgens. She continues to explore more adult terrain in this fall's Behaving Badly, a sex comedy.
In the short term, her baby face might limit her in some ways, but that shouldn't stand in the way of Gomez being able to secure more substantial film roles. While the movie Getaway wasn't well received, the actress held her own while playing against type as a car-jacker who holds up Ethan Hawke. Even though Wizards didn't ask the young star to do any heavy lifting, she was able to show more range than Cyrus ever did on Hannah Montana. Spring Breakers might have been nothing more than an interesting mess (James Franco in cornrows and a gold grill?), but it did show that Gomez isn't afraid of taking chances.
Musically, Gomez's first solo album garnered mixed reviews, although it did yield a Top 10 hit in "Come & Get It." Still, Gomez has showed, in her work with The Scene, that she has a wide range of influences. She could just put out bubblegum pop as any number of teen sensations has before her, but that willingness to mix things up makes her more interesting than others that have come through the Disney factory. Being as young as she is, Gomez has time to develop a unique style. At least she seems interested in being unique, which is more than can be said for many of her contemporaries.
Hanging out with Bieber, doing a stint in rehab for "exhaustion," and partying with Hudgens and Demi Lovato might make for great tabloid fodder, but Gomez has the ability to craft a diverse and long-term career as an adult, both as an actress and a singer. Hopefully her association with Bieber doesn't drag her down to the point that when she's fully realizing her talent nobody will be able to see past the sensationalism to care.