Mariah Carey is a Golden Girl in Her 'Triumphant' Video — VIDEO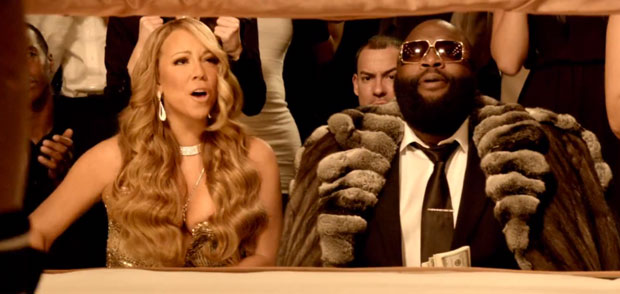 If Mariah Carey's new music video for "Triumphant (Get 'Em)" proves anything, it's that some stylist/publicist/assistant/friend told her that she'll look skinnier if she stands really still and raises her arms above her head. But guess what? It totally works! Carey's post-baby bod is looking pretty dang good.
But, while successfully appearing slim following the birth of twins is no walk in the park, it does not automatically make for a great music video. In fact, it makes for a rather boring one.
The song itself, which includes verses from rappers Rick Ross and Meek Mill and a chorus sung by Carey, is pretty mellow fare. And the video, which features Carey clad in a number of gold outfits and a boxing match between the two guys, is equally even-keeled. Meaning, Carey doesn't do much of anything. She hardly even moves.
We know that Carey's no JLo in the dance skills department, but in the "Triumphant" video Carey more closely resembles a golden statuette than a living, breathing person. It's like Carey is a prop in her own video. Exhibits A and B below: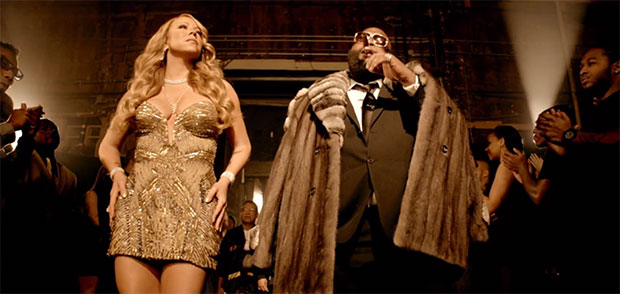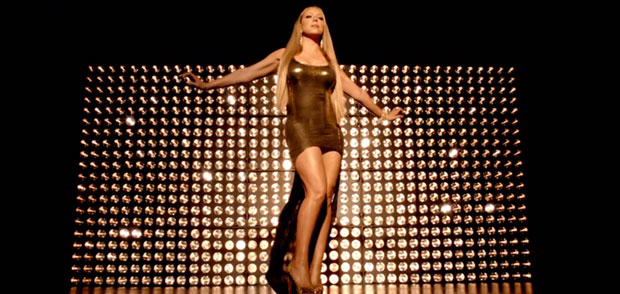 When Carey teamed up with Justin Bieber last winter to create a video for his cover of "All I Want For Christmas is You," she was also rather manikin-like. Let's just hope she grows a personality before starting her judging stint on American Idol.
Here's the video:
Follow Abbey Stone on Twitter @abbeystone
[Photo Credit: Def Jam]
More:
REPORT: Nicki Minaj Joining Mariah Carey on 'American Idol'
Mariah Carey Releases 'Triumphant' New Single