From Mariah Carey To Metronomy: 5 Tracks You Need To Hear This Week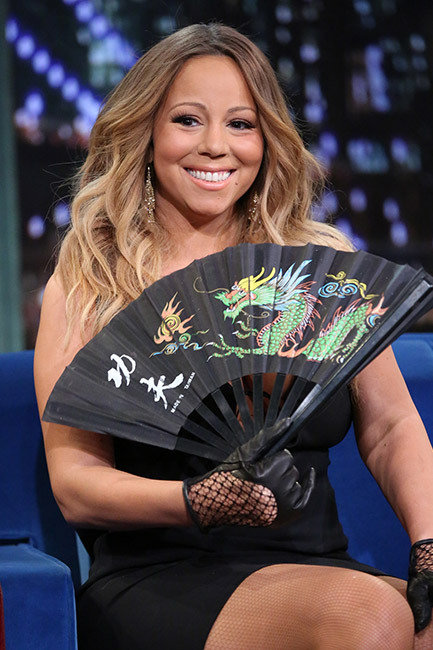 NBC/Getty
From an old-school power ballad from pop's biggest diva to a new take on a '90s urban classic, here's a look at five of the best tracks to have been unveiled over the past seven days.


Mariah Carey – "The Art Of Letting Go"
Having recovered from the commercial disaster of last year's "Triumphant (Get 'Em)" with her inspired Miguel duet, Mariah Carey continues to re-establish herself as the ultimate pop diva with this towering gospel-tinged ballad that could have been recorded during her mid-'90s heyday.
Lily Allen – "Hard Out Here"
Just a week after unveiling her delicate cover of Keane's "Somewhere Only We Know," Lily Allen now makes her proper comeback with a brilliantly playful ode to gender inequality featuring an addictive "Super Freak"-style bassline and a tongue-in-cheek video which treats Robin Thicke with the derision he deserves.
Flume – "The Greatest View"
Rounding off an impressive twelve months, Australia's hottest producer teams up with The Preatures' Isabella Manfredi for a darkly hypnotic piece of symphonic soul taken from the deluxe edition of his chart-topping self-titled debut.
Le Youth – "Dance With Me"
After transforming the sparse R&B of Cassie's "Me & You" into a tropical nu-disco anthem, Los Angeles producer Le Youth now does the same with TLC's "No Scrubs" on another infectious blend of pitch-shifted vocals, skittering marimbas and sun-kissed beats.
Metronomy – "I'm Aquarius"
First made available via a quirky stargazing app which would only allow fans to hear the track once they'd discovered the Aquarius constellation, this first single from the electro eccentrics' fourth album, Love Letter, is a suitably starry-eyed blend of shoop-shoop vocals, hushed beats and twinkling synths.