Mariah Carey's Twins Moroccan & Monroe Get a Ferrari — PICS
Most celebrity offspring don't get expensive sports cars until they've passed their driver's license, but Mariah Carey and Nick Cannon's twins are already driving a Ferrari (toy, that is).
On April 30, Carey and Cannon held the most lavish first birthday party ever for twins Moroccan and Monroe — and now, they've posted the photos of the shindig on their website, Dembabies.com. In the pics, the twins are shown playing with their presents, which include the toy car, a rocking horse, and a baby-sized white piano. The dress code was black tie, but Carey wasn't above laying on the floor in her gown and diamonds to push the babies around in their car.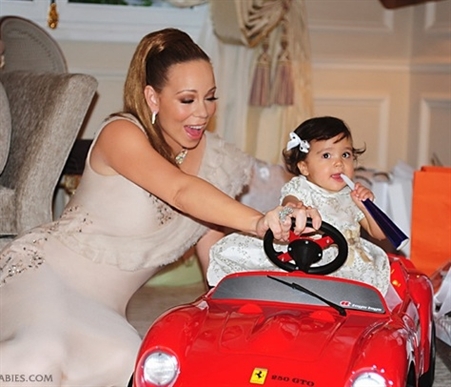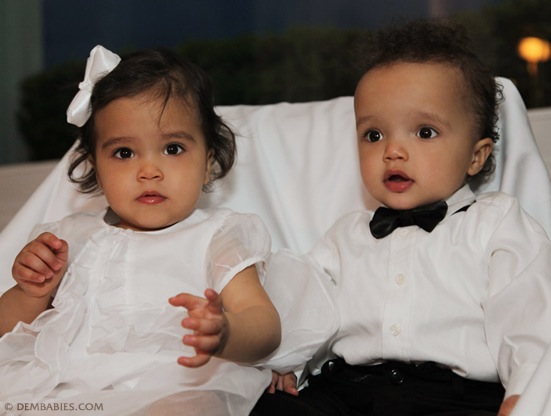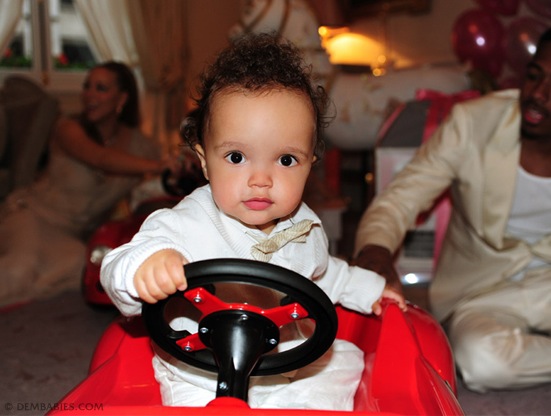 More:
Anna Faris & Chris Pratt Expecting Their First Child
Rihanna Reveals Nearly 200 Topless Pics from 'Where Have You Been' Shoot
'Time' Cover Mom on 'Today': My Son Will Breastfeed Another Year — VIDEO