Mark McGrath Marries Longtime Love Carin Kingsland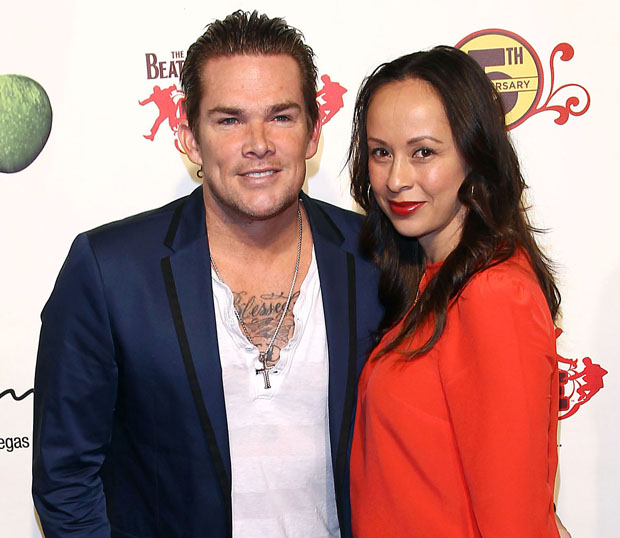 Sugar Ray frontman Mark McGrath, 44, has finally made an honest man out of himself. On Monday morning, he married his fiancée of three years (and girlfriend of give-or-take 18, not to mention the mother of his children) Carin Kingsland, 39.
"After 18 years of breakups, makeups, beautiful twins, and an unwavering love that provided some pretty damn good song lyrics, we are happy to announce that we are finally married!" McGrath tells People. Please join me now in thanking Kingsland for 1999's modern musical masterpiece "Someday."
A representative for McGrath tells Hollywood.com, "Yes, they got married in Santa Barbara [on Monday] with 60 of their closest friends and family. The ceremony was beautiful." The couple's two-year-old twins, Lydon and Hartley, acted as their ring barer and flower girl. (Awww!)
After McGrath and Kingsland — who was pregnant at the time — got engaged in 2009, McGrath told People, "We love the idea of getting married on 10/10/10, but the twins might have another idea." Well, better late than never.
Follow Abbey Stone on Twitter @abbeystone
[Photo Credit: WENN]
More:
Annie Lennox Weds Dr. Mitch Besser, Her Third Husband
http://www.hollywood.com/news/celebrities/36218234/wedding-do-s-and-don-t-10-rules-we-can-learn-from-celebrity-i-do-s
Blake Lively and Ryan Reynolds Marry: The Most Secret Weddings in Hollywood
From Our Partners:

Alessandra Ambrosio, Gwen Stefani, Kelly Ripa: 19 Muscular Mothers — GALLERY
(Celebuzz)

(Celebuzz)