Mark Wahlberg in Underwear 21 Years After Calvin Klein Ads — PICS
It's been 21 years since Mark Wahlberg won the world over in his drool-worthy Calvin Klein advertisements in the '90s. (We'll let that sink in for a minute.) But the actor has proved that despite being a married, father-of-four in his forties, he's still got what it takes to rock a pair of tight briefs. The Departed star, 40, showed off his impressive physique – along with his famous, er, Marky Mark – while filming scenes in nothing but his skivvies for his latest movie Pain and Gain, which is currently shooting in Miami. Check out the greatest before and after shot of all-time here: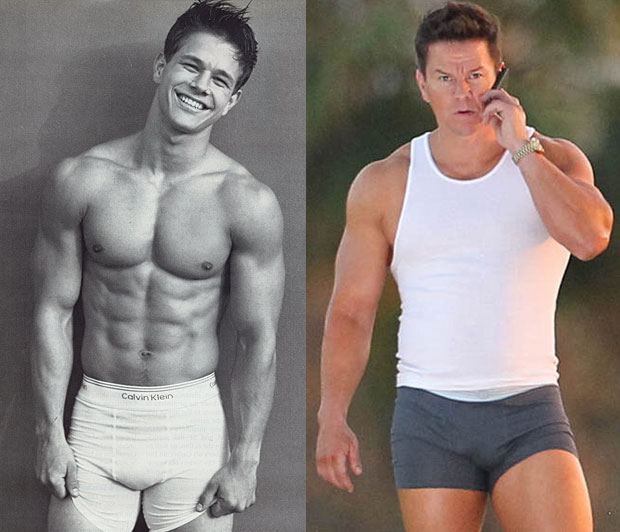 [Photo credit: Calvin Klein; Jeff Steinberg/PacificCoastNews.com]
Okay, now that you've regained consciousness….
In the film, Wahlberg plays a steroid-abusing bodybuilder in Florida who gets caught up in an extortion ring and kidnapping scheme that goes terribly awry. And at one point he winds up in his underwear. It sells itself! Indeed, you'd be hard up to find a better man to gaze upon (well, maybe besides Michael Fassbender). He really is the whole package, if you catch my drift.
Follow Kelly on Twitter @KellyBean0415
More:
'Pain and Gain': Mark Wahlberg & The Rock Play Dress-Up — PICS
Mark Wahlberg Ripped & Ready For Action — Hot Pic
Will Mark Wahlberg Ever Be a True Action Star?