Mark Wahlberg Ripped & Ready For Action — Hot Pic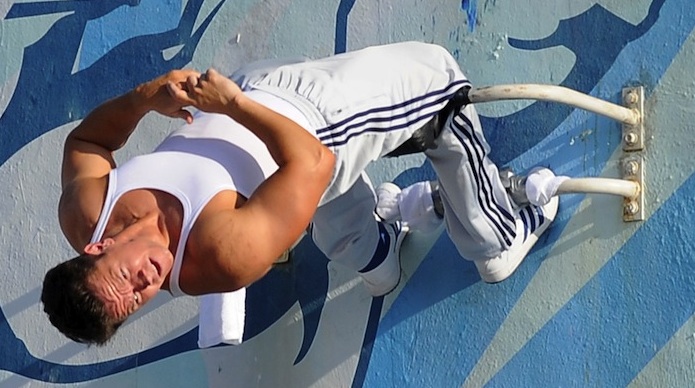 Mark Wahlberg may be putting his underwear modeling years to shame with his new role in Pain and Gain. The 40-year-old actor showed off some impressive muscles on the set of his new movie on April 2 in Miami, Fla., where he filmed some crazy stunts. 
In the pics from special scenes, Wahlberg can be seen hanging from a wall as he does crunches vertical to the ground. (What — you don't do that every day?) Even the likes of Tom Brady and Joe Manganiello are going to have to start getting tips from Wahlberg on how to better their six packs. 
But don't worry, funky bunch — you can't expect to work out like Wahlberg every day. We're pretty sure he doesn't — the actor's just doing what's expected of him for his role. Pain and Gain is about two Florida bodybuilders who get entangled in a dangerous kidnapping. Can we kidnap him?
More: