Mark Zuckerberg Is a Filthy Rich, Married Man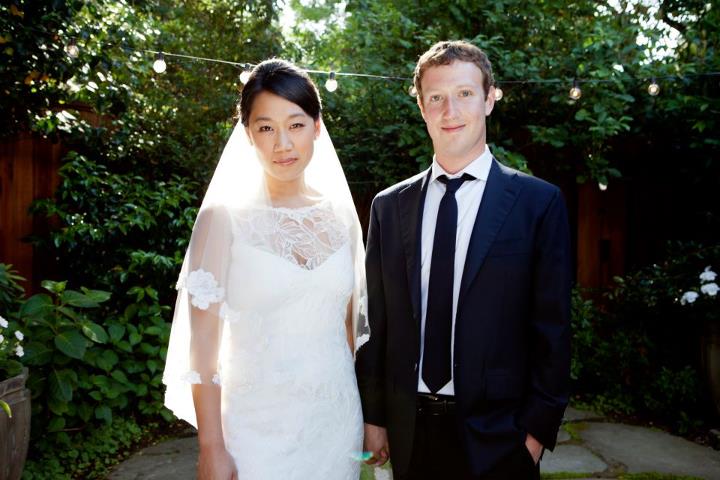 You know what's cooler than a million dollars? A whole $19.1 billion dollars… and a white wedding. Continuing a week so busy, no timeline could contain it, Mark Zuckerberg has wed girlfriend Priscilla Chan. Insert "relationship status" joke here. 
Just one day after Facebook went public, the billionaire married Chan in their backyard in Palo Alto, Calif. The 100 guests, however, didn't receive a Facebook wedding invite — the ceremony was a surprise, held under the guise of celebrating Chan's UCSF medical school graduation. 
Zuckerberg and Chan have been together for nine years; they met while both were attending Harvard undergrad. Good to see he ditched the GAP hoodie for the occasion.
More:
How the Facebook IPO Is Just Like Empire Strikes Back
Facebook IPO to Make Bono Really, Really Rich: Could Earn $1.5 Billion Today