Now That Ma$e Is Back, Can He And Diddy Please Put On Shiny Suits And Make A New Record?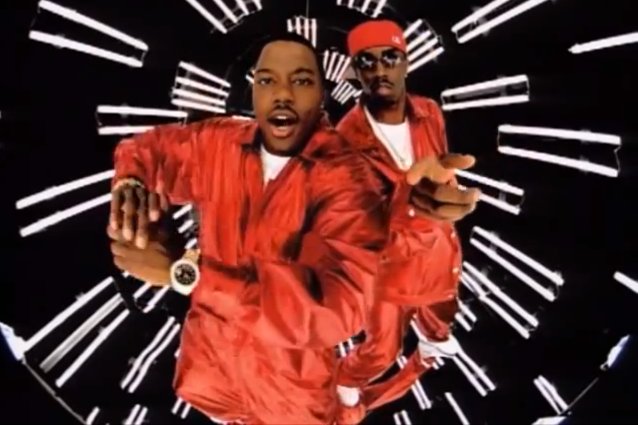 The Notorious B.I.G./YouTube
Everyone. Ma$e is back and no, he's not back as Reverend Mase. It's just plain ol' Ma$e sounding all super-smooth, and ladies man-ish, and all that good stuff that we didn't even know we missed but kinda, definitely missed. During the holidays he released a new track called "Why Can't We," featuring Her and sparked some buzz about his new album Now We Even. ICYMI, here's the new jam:
So, the new song is all fun and good, and a little '90s which is nice … but seriously. When is he going to link back up with Diddy, so they can throw on some shiny suits and make us all happy?! The two hit the stage at Drake's OVO Fest back in August and since then we've all been patiently awaiting the official, official reunion:
And if they really wanted to make our brains and hearts explode with happiness, they'd perform together at the Grammys (or wherever, we're not picky) with the LOX and Lil' Kim, and we'd all be singing "All About The Benjamins" and 2014 would be, essentially, perfect.