Matt Damon Wants to Control Your Bowels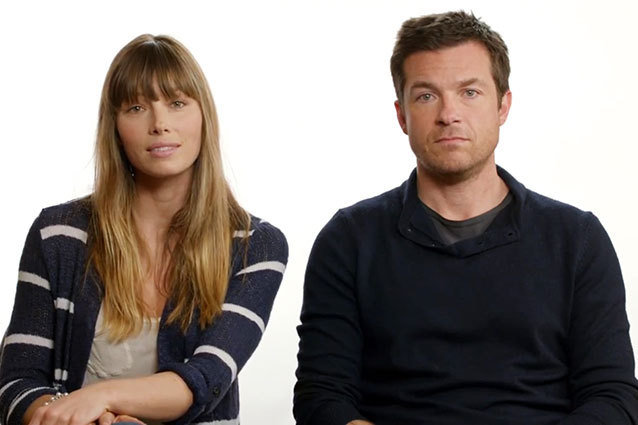 Jessica Biel and Jason Bateman are the latest celebrities to join Matt Damon's toilet strike. You read that right. A toilet strike. The former Jason Bourne has vowed not to relieve himself — via a toilet or any other receptacle — for an undetermined period of time in order to raise awareness for Water.Org. The site addresses the problem that 2.5 billion people face (almost half the planet's population): a lack of access to proper sanitation. Not to mention how an estimated 700 million people don't even have clean, drinkable water. Think of it like a hunger strike, but in reverse. Though really if they're serious about this, they should probably refrain from eating, too. We think Josh Gad is going to regret chugging that beer. Check out their new PSA:
So obviously, this is a joke. But the message at its heart is very sincere: there's no reason that this far into the 21st century that half the planet should be without basic sanitation. Instead of guilting you into awareness with somber music and images of sad waifs, Damon realizes that the best way to some people's hearts is through their funny bone.
That said, if Jessica Biel really never has gone to the bathroom, that would explain some of her more constipated acting performances.
Follow Christian Blauvelt on Twitter @Ctblauvelt
[Photo Credit: Water.org]
---
You Might Also Like:


Topanga's Revealing Lingerie Shoot: Hello '90s!


Stars Who Have Lost Roles For Being Too Hot (Celebuzz)