Home
Celebrities
Matthew McConaughey and Camila Alves Welcome Their Third Baby
Matthew McConaughey and Camila Alves Welcome Their Third Baby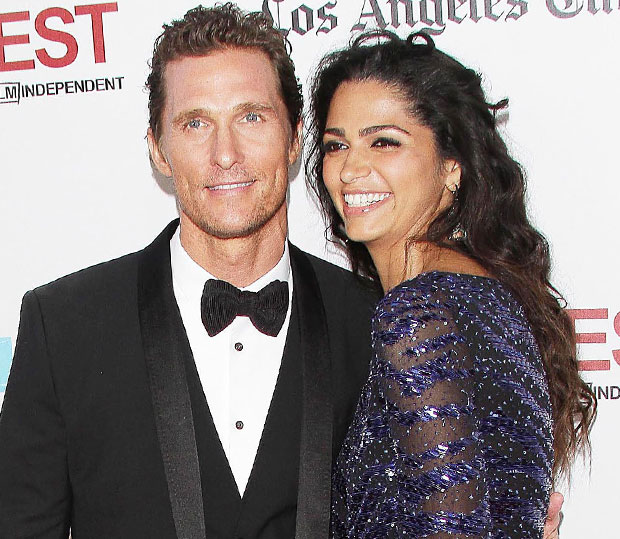 The year of 2012 has been a colorful one for ol' Matthew McConaughey. He put a murderer behind bars in Bernie. He evaded the long arm of the law in Mud. He turned shirtlessness into a religion with Magic Mike. And now, the actor is capping off the year by playing the greatest role of them all: father. McConaughey and his wife Camila Alves welcomed their third child together on Friday in Austin, TX, as reported by People. At the time of publication, reps for McConaughey and Alves have not answered Hollywood.com's request for confirmation.
The news of Alves' pregnancy broke over the summer, not long after the release of McConaughey's aforementioned male stripper picture (making the season one of high celebration for McConaughey fans worldwide).
McConaughey and Alves have been dating since 2007, and have a son Levi, 4, and a daughter Viva, 2, in addition to their new baby.
[Photo Credit: Wenn]
More:
Kings of Leon Baby Boom! Nathan Followill Tweets About New Daughter
Brandy Is Engaged (The Boy Is Hers!) — REPORT
Jessica Simpson Is Pregnant! Confirms Rumors with Photo

Britney Spears to Be Fired From 'X Factor': Report