Megan Fox Joins Twitter: 5 Dos and Don'ts for the Newbie Tweeter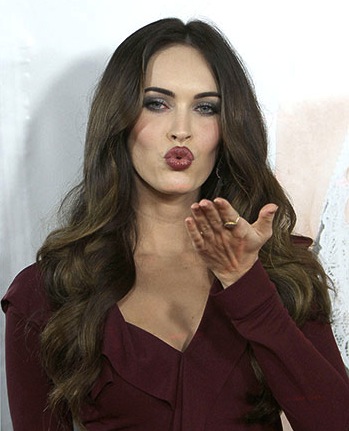 Welcome to the 21st century, Megan Fox! The 26-year-old This is 40 star, new mom, and practically perfect person, has decided to join the hundreds of millions of normal folk on Twitter. Fox, who describes herself as a "Lover. Healer. Mother." on the social media site, already has over 54,000 followers(and counting) — and her account has only been active for 18 hours.
Fox's first official tweet acknowledged her Twitter tardiness, saying, "I'm incredibly late to the party but I'm here nonetheless, so what now?" but failed to give us any clues as to what Fox will be like as a tweeter.
Her second tweet, however, was more revealing. "Hello twitter. How is everyones day going? 7:30am and we've watched 'A Bugs Life' twice…so mine has been action packed as per usual."
Scintillating, Megan.
Hello twitter. How is everyones day going? 7:30am and we've watched 'A Bugs Life' twice…so mine has been action packed as per usual.
— Megan Fox (@meganfox) January 4, 2013While the response to Fox's tweets have so far been overwhelmingly positive — her second tweet has 485 retweets, 411 favorites (and growing), and responses from followers such as, "Love youuuuuuu so much :)" and "please follow me you are my queen" — we're a little nervous. After only two tweets she's posting about her child-rearing and sleeping habits. Before things get too far gone, we've got some Twitter guidelines to help the new tweeter.
Do: Tweet photos. We all know the real reason why 59,000 (Jesus Christ the number keeps going up as I write this article) people are following Fox: They can't wait to see casual (dare we hope for bikini?) photos of the sexy starlet.
Don't: Post excessive photos of your baby. Fox's tweet about multiple watches of A Bug's Life have us concerned that her offspring will dominate her tweets. Please, Megan, keep your baby tweets to a minimum.
Do: Be self-deprecating. Fox's third tweet asks, "Is it cool or embarrassing to own a life size R2D2? It's cool right?…Right?!" along with a photo of said offending robot. We love that Fox can show a down-to-earth, even nerdy side of herself.
Don't: Be falsely modest. There's nothing worse than having gorgeous celebs tweet photos of "fat days" when they look skinnier than we'll ever be. Fishing for compliments is a major no-no. 
Do: Tweet at your famous friends. There's nothing we love more than watching our favorite celebrities interact on Twitter. Fox starred in a movie with Paul Rudd; that means they're best friends now, right? Tweet it!
Don't: Stoop to Twitter feuds. Ugh. These are the worst. I don't think we have to explain why you should vow not to engage.
Do: Share details about your life. Girl, you famous. You do interesting things — like, go to awards shows, attend movie premieres, do photo shoots. We don't get to do those things, let us live vicariously through you. 
Don't: Overshare your eating, sleeping, or exercise habits. This is boring, don't do it. And frankly, my dear, we don't give a damn how many carrot sticks you eat. 
Do: Did we mention bikini photos? Kidding! Do show off your sense of humor. Fox proved to the world she was more than just a pretty face by showing her humorous side in Judd Apatow's This is 40. Keep it up, kid. 
Don't: Retweet a zillion funny quotes. Remember this, Megan: Fans are following you because they want to hear from you. Don't go overboard with the retweets —especially ones of funny and inspirational quotes. 
Follow Abbey Stone on Twitter @abbeystone
[Photo Credit: Fayes Vision/WENN]
More:
'This Is 40': These People Keep Talking About Their Sex Organs — RED BAND TRAILER
Revealed! Megan Fox Unfairly Skinny, Sexy 10 Weeks After Baby
Megan Fox and Brian Austin Green Welcome Newborn Son

20 Hottest Bikini Bodies of 2012: Katy Perry, Miley and More!