Megan Fox Looks Very Pregnant, So Why Won't She Admit It? — PICS
Is Megan Fox transforming into a mommy? By the looks of things, she certainly is — but the 26-year-old This Is 40 star and her husband, Brian Austin Green, have yet to admit that they are expecting a baby.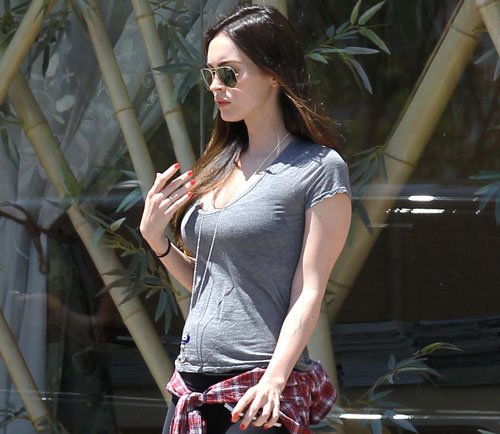 For months now, it has seemed like Fox's belly has been growing — and rumors circulating the Internet about her baby status certainly aren't helping. Still, Hollywood.com still has yet to hear back from either Green or Fox's reps.
Fox has, however, discussed her desire to have children before. "I want at least two, probably three [kids]," she told Cosmopolitan magazine. "I've always been maternal." And the actress is already stepmom to Green's 9-year-old son named Kassius (with his ex Vanessa Marcil).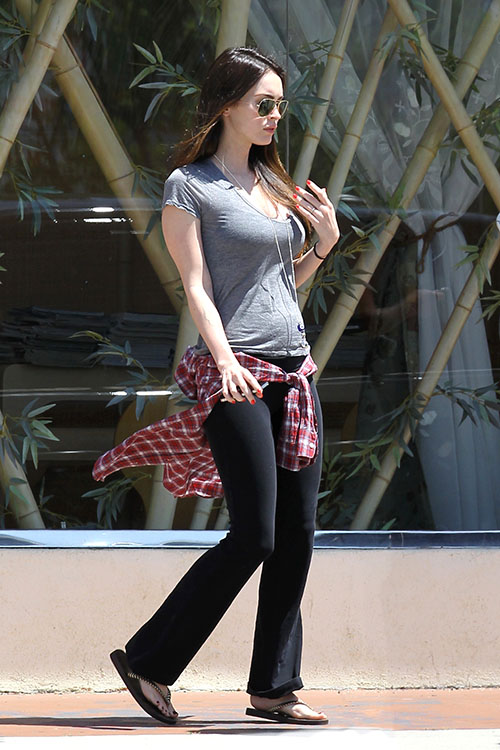 But the duo is still remaining mum, despite the latest round of photos from Studio City, Calif., taken on June 6. Take a look — it won't be the first time you inspected Fox's body, right?
[Photo Credit: SplashNews.com]
More:
Megan Fox: I'm Tired of Playing Sexy, Robotic Women