Thank You Meryl Streep, For Keeping It Real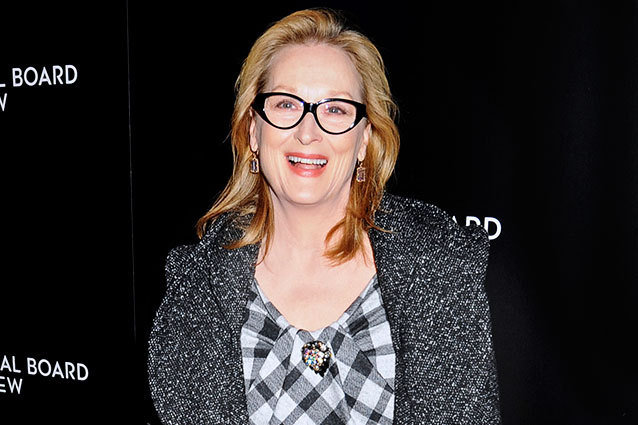 Splash News
Meryl Streep is everything, but this shouldn't be news to any of you. However, even those of us who already know that Meryl Streep is everything, have been delighted and surprised with this new story of Streep badassery that's been going around. The iconic actor was asked to give a speech in honor of her friend and colleague Emma Thompson. Thompson received an award at the National Board of Review gala and Streep used that moment to share a poem she wrote about Thompson, heap on the praises (she called her "a rabid, man-eating feminist," and it was awesome), and to keep it real about Walt Disney. 
If you haven't read the speech in full, do yourself a life-changing favor and check it out. In short, she explains that it was a widely-known fact that Disney was a gender bigot and anti-Semitic. In one of the best moments of the tribute she did something that she said would "tickle" Thompson and read a letter Disney sent to a woman who applied for a training position in the cartooning department:
Dear Miss Ford,
Your letter of recent date has been received in the inking and painting department for reply. Women do not do any of the creative work in connection with preparing the cartoons for the screen, as that task is performed entirely by young men. For this reason, girls are not considered for the training school. The only work open to women consists of tracing the characters on clear celluloid sheets with India ink, and then filling in the tracing on the reverse side with paint, according to the directions.
The fact that Streep had the audactiy, the nerve, and the sense of humor to read this aloud proves that she is everything. The fact that she quoted Ezra Pound, then denounced him, then gave him props all in one sentence in a speech that was really supposed to be a Walt Disney diss, but was really, really supposed to be an Emma Thompson tribute further proves that she is everything. And in a Hollweird world where everyone seems to be afraid of keeping it real — especially when it comes to the big icons, like Disney — Streep's bold move was beyond refreshing. Here's hoping she gives more tribute speeches — all of them, in fact. Forever.