Will Michael B. Jordan Be Wasted on Action Movies?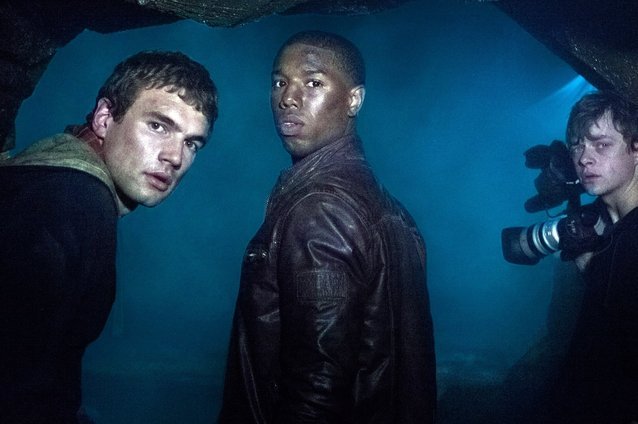 20th Century Fox via Everett Collection
Few would argue that Michael B. Jordan isn't one of our most promising young actors today. At only 27, he has a filmography that any drama student would happily triple his tuition for, including career-making roles in not one but two dramas found on any recent best-of roundup worth its salt. As Vince Howard on Friday Night Lights, Jordan played a pivotal part in making the East/West Dillon switch-up work. And to gauge his impact on the other series, just say the name "Wallace" to any fans of The Wire and watch how they react.
Other career highlights so far include the innovative sci-fi flick Chronicle, a recurring role on Parenthood, the bro comedy That Awkward Moment, and a starring turn in the crushing Fruitvale Station, which had Jordan on several Oscar longshot lists last year. The powers that be are paying attention. In February, it was announced that Jordan would be playing The Human Torch in the upcoming reboot of Fantastic Four. He's also been tapped by 20th Century Fox to lead its CIA thriller Men Who Kill.
With these big budget, explosion-heavy projects in the works, we can't help but hope that Jordan's talent muscles still get their regular workout. We don't begrudge a rising star like this one his right to have some fun with green screens and stunt men and bring home those big paychecks. But ideally, the success of these studio behemoths will free Jordan up to throw in some prestige films here and there, and not adhere him to a path paved solely with action. Anyway, comic book adaptations are no place for hack actors these days — just ask the weighty cast of Avengers. And the unfortunate racially-charged reaction to his Fantastic Four casting from some corners of the Internet shows how much the world needs to see someone like Jordan in a role like this.
If he gets the blockbuster to awards caliber material balance right, Michael B. Jordan has a shot at becoming the kind of versatile movie star we rarely see these days: one we can both enjoy and admire.