Michael Clarke Duncan: His Most Memorable Roles — GALLERY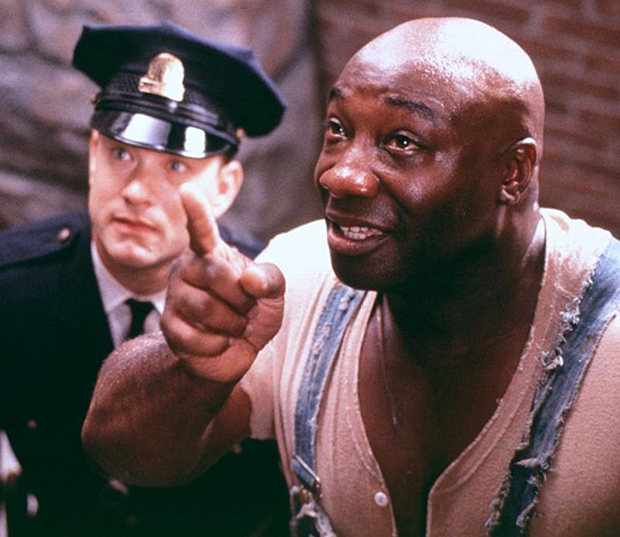 Michael Clarke Duncan was an actor with incredible range. Whether kicking a** and taking names in action films, to illuminating the screen during serious dramas, or even the occasional children's flick: the actor had a knack for being incredibly versatile in his abilities. Since his first major film role in Armageddon to his career-making, Oscar-nominated turn in The Green Mile, Duncan's presence was felt far beyond his sheer stature alone.
Duncan was an actor with a warm smile that had many friends in Hollywood. He also felt a deep appreciation for the role that made him famous, explaining to The Los Angeles Times in 2000 that he "identified with John Coffey in the fact that we both had troubled times, we are both big, and by looking at us, you would be fearful of your life if you met us in a dark alley."
But the only thing other actors had to be fearful about was Duncan's ability to shine in any scene he was in, whether a starring role or bit player. His identification with the character was no match for his identity in Hollywood as an affable gentleman who protected the lives of actors such as Will Smith while employed as a bodyguard before transitioning to the world of acting full-time.
Duncan's range made it easy for him to secure roles that required more than just his sheer size, and he did so with often scene-stealing regularity. We've compiled a look back at the actor's greatest roles in a gallery, below.
Click Here to Launch the Gallery
[Photo Credit: Warner Brothers]
More: