Mila Kunis to the Rescue: Celebrities Turned Superheroes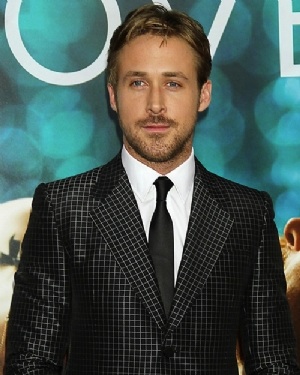 Bruce Wayne isn't the only superhero who doesn't bother to keep a low profile. Several A-list celebrities have been hiding their powers for years, but their recent lifesaving efforts have exposed their true identities. Below, we expose Hollywood's real-life Avengers starting with Mila Kunis, who is the most recent recruit for the ranks against evil.
Star: Mila Kunis
Alias: The White Swan
Super Power: Ability to turn any object into an anti-choking device.
Latest Sighting: This week, a man working in Kunis' home reportedly had a seizure, and the actress was supposedly by his side in a flash. According to reports, he was vomiting and had bit through his tongue. But, the actress and her trusty sidekick saved his life by turning his head to the side so he wouldn't choke and putting a wallet in his mouth so he wouldn't swallow his tongue.
Star: Ryan Gosling
Alias: The Invisible Boyfriend
Super Power: Magically appears for city dwellers whenever he's needed most.
Latest Sighting: Ryan Gosling isn't just saving thousands of bored office workers with his hilarious memes. In the past year he's rescued a journalist from being hit by a taxi and waded into a dangerous New York intersection to break up a fight over a painting. Gosling usually disappears before he can be positively identified, but if you listen closely, you'll hear the phrase, "Hey, girl," in the wind.
Star: Kate Winslet
Alias: The Human Smoke Detector
Super Power: Uncanny ability to sense when fires will break out in billionaire's residences. Stronger than the average Oscar winner.
Latest Sighting:  Last summer, Winslet was staying on Virgin CEO Richard Branson's private island in the Caribbean when a fire broke out. In a display of superhuman speed and mildly impressive strength, Winslet managed to save her two children and carry Branson's 90-pound mother to safety.
Star: Patrick Dempsey
Alias: The Good Doctor
Super Power: Transforms everyday objects into lifesaving tools.
Latest Sighting: When a 17-year-old flipped his car near Dempsey's Malibu home in April, the actor jumped into action using a crowbar and a fire extinguisher to free the teen from the car. 
Star: Dustin Hoffman
Alias: The Pacemaker
Super Power: Protects joggers from overexerting themselves, and possesses an encyclopedic knowledge of each country's version of 911.
Latest Sighting: While walking in London's Hyde Park this week, Hoffman saw a 27-year-old jogger collapse to the ground after his heart stopped. Hoffman used his phone (which some say was infused with alien powers when he purchased it from a dude in the mall) to call 999, and stayed by the man's side while paramedics performed CPR.
More:
'Avengers' Composer Alan Silvestri: Bringing Heroes Together with Music — EXCLUSIVE
A Non-Geek's Guide to 'The Avengers'