Miley Cyrus' Racy Photo Shoot Says 'F**k It,' Proves Her Vixen Image Is Not an Act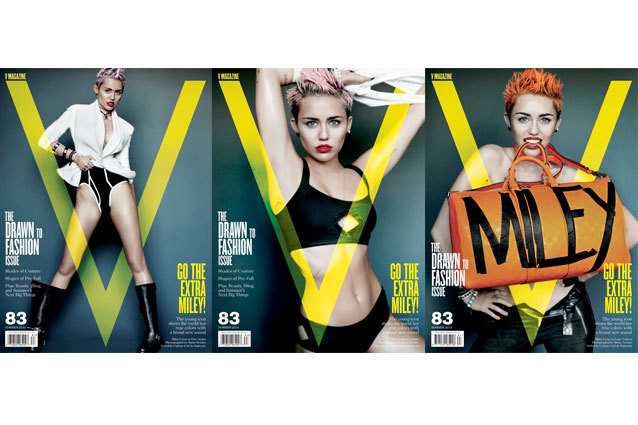 Honestly, New Miley kind of rules. Before you get too up in arms, Miley Cyrus did tell us she Can't Be Tamed back in 2010 and clearly, we should have listened. This "rebel" was there all along. In her new photo spread and interview for V Magazine, Cyrus lets loose — all the way loose — with racy images of her provactively pulling on her waistband and wearing shorts that are doing a terrible job of being shorts (see: butt cheeks on parade) as well as a crop top with a penchant for showing under-boob (images below, pervs). And while we've been referring to her antics as "acting out" — something we've been doing since she first started trying to shed her Disney image — she looks so at home in these scandalous poses, we're starting to believe that this is the real Miley.
What's more, in her accompanying interview, which pairs Miley with her unreleased album's producer Pharrell Williams (whom she calls "P"), Cyrus talks about why she cut off all her hair and started dressing like a punk rock vixen. "In my mind I'm Gucci Mane, but on paper I'm a pop artist," Cyrus tells V in the May issue. She adds that this image has always been her thing, but now pop culture is catching up. "Now I'm like, F**k it. It's not about the girly-girl s**t anymore, the pop s**t. Times are changing, music is changing, fashion is changing. It's all changing," she says.
And before you shake your head and revert back to her old catchphrase (she's just being Miley), know that Williams actually agrees. Referring to the time she fired back at Tyler, the Creator when he made fun of her short, blonde haircut on Twitter, Williams says, "'Yes, I will nuke you. I'm not afraid. But I like your music.' That's the real s**t. That was a very proud moment for me. Name another pop artist under 21 who would have responded like that. Because on paper she's a pop artist. If you cut her open, she's many things." The man's got a point. 
Alright, Miley-haters. Are you on-board yet?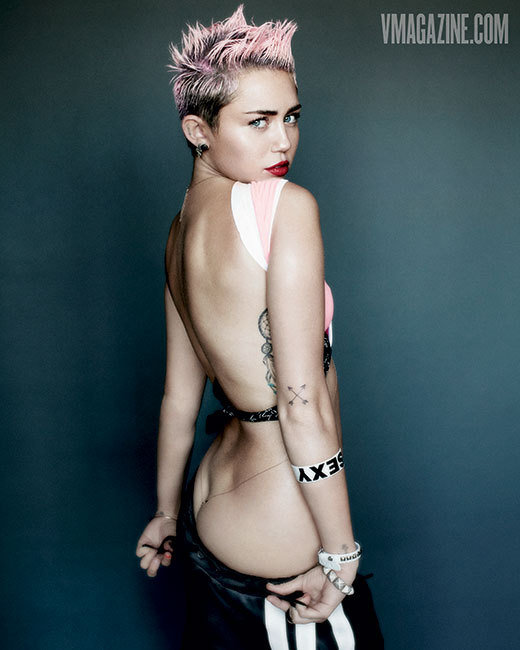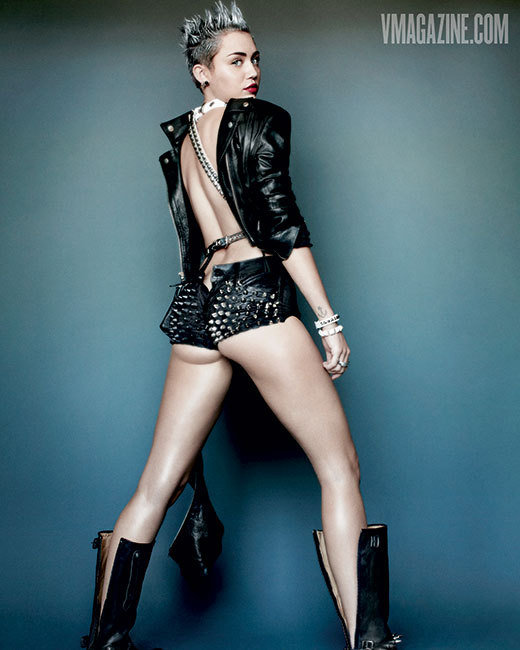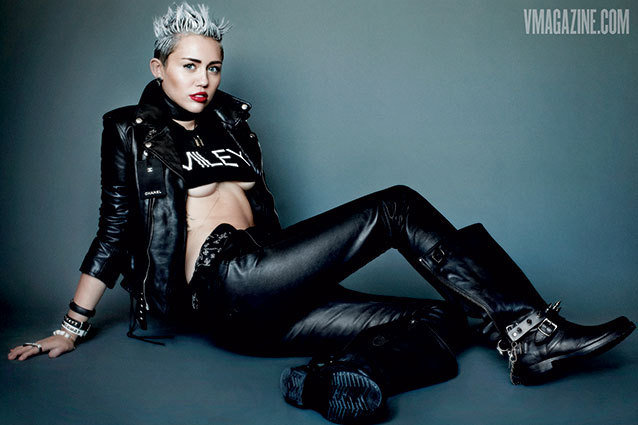 Follow Kelsea on Twitter @KelseaStahler
More:
In Defense of Miley Cyrus: Stop the Slut-Shaming
Oops! Snoop Lion May Have Confirmed the Miley-Liam Split
The Yoga Sutra of Miley Cyrus 
---
From Our Partners:


Beyonce Flaunts Bikini Bod for H&M (Celebuzz)


33 Child Stars: Where Are They Now? (Celebuzz)