Miley Cyrus and Snoop 'Lion' Debut New Single with Disgusting Title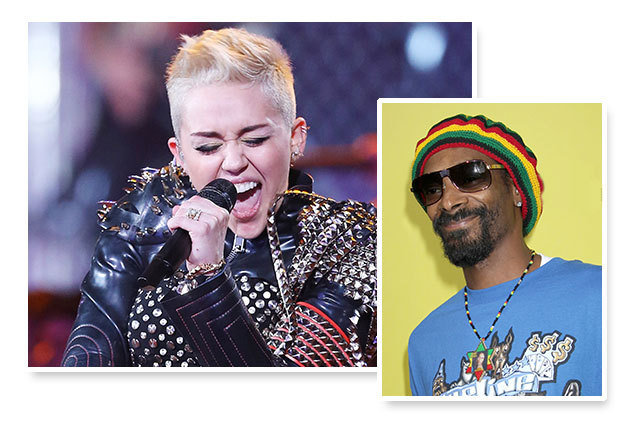 Transmogrifying rap animal Snoop "Lion" roped Miley Cyrus into sharing something in a recording studio that was not a blunt. It was a microphone (though, if we know Snoop and Miley, there were probably some stinky smelling substances passed around too) and they recorded a single called "Ashtrays and Heartbreak." I'm not sure how those things are related other than both being things that I really don't want to lick, but there they are, right in the title of the song. 
This is from Snoop's upcoming Reincarnated album which, like every frat boy who spends spring break in Jamaica, is all about the reggae. Here it's sort of reggae-lite (only 10 calories!) with Snoop rapping the verses and Miley doing her best singing robot impression during the choruses. Enjoy! You'll probably have as much fun listening to it as the two of them had making it (and by fun, I mean smoking dope). 
Follow Brian Moylan on Twitter @BrianJMoylan
[Photo Credit: Michael Tran/FilmMagic; FameFlynet]
---
From Our Partners


See 'Game of Thrones' as 'Mad Men' (Vulture)


Hayden Panetierre Bikinis in Miami (Celebuzz)