Miley Cyrus' Wedding Dress Found? And 10 More Fashion Week Predictions
Lady Gaga might as well have been talking about Paris fashion week when she sang, "J'adore vivienne habillez-moi / Gucci, Fendi et Prada / Valentino, Armani too / Merde I love them Jimmy Choo." Fashion: We can't get enough… and neither can Hollywood. That's why when it comes to awards season, weddings, and general fabulousness, celebrities must be dressed from head-to-toe in the most current, hip couture on the market. So where better to look for said designs than the runway in the City of Light?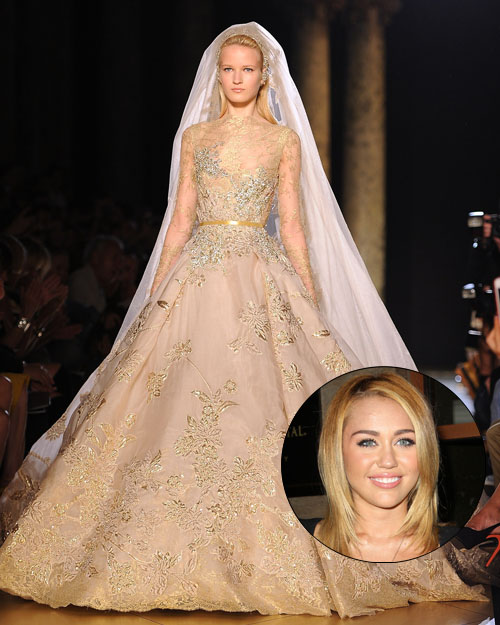 With designers' shows previewing 2013 spring/summer haute couture collections coming to an end, we decided to pair some of the most exhilarating designer creations with stylish celebrities — like Miley Cyrus, Angelina Jolie, and Katy Perry — most likely to wear the haute couture. 
Launch our gallery to see our outfit suggestions and remember Hollywood's philosophy (taken from Gaga's song "Fashion"): "You are, who you wear it's true / A girl's just as hot as the shoes she choose."
[Photo Credit: Getty Images, WENN]
More:
Rachel McAdams Should Get Pregnant ASAP! PIC