Ministry Of Sound's Lawsuit Against Spotify Makes No Friggin' Sense
Apparently learning nothing from Metallica's career-damaging crusade against Napster, Ministry Of Sound announced this week that instead of co-operating with Spotify, they are to sue them for copyright infringement.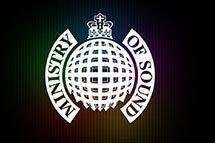 The dance music label aren't too impressed with the streaming service after it refused to delete users' playlists that replicated their floorfilling collections and are taking their case to the UK's High Court in a bold attempt to claim that a compilation's running order can be classed as an intellectual property.
Spotify currently has the rights to stream all the tracks on the playlists in question but MoS chief executive Lohan Presencer argues that the time and effort that goes into structuring their releases shouldn't be allowed to be utilised for free by the site's 24 million users.
While the likes of The Annual series has been a vital part of club culture since its inception in 1995, a quick look at one of the label's recent efforts, Superstar DJs, suggests that not every compilation is slaved over in the same manner.
Indeed, dominated by the usual EDM suspects (Calvin Harris, Swedish House Mafia, Deadmau5) its first two discs could have been selected by simply thumbing down the charts of the last six months, while the third disc of well-worn dance classics (Roger Sanchez's "Another Chance," Underworld's "Born Slippy") is hardly a glowing advertisement for the label's apparent meticulous research.
Alongside the slightly debatable 'blood sweat and tears' claims, a rule banning Spotify users from copying a MoS playlist would surely be almost impossible to enforce. What exactly would constitute an infringement? Would removing just one track suffice? Would placing just a handful of songs in the same order as a particular album be classed as a breach of copyright? How about simply reversing the tracklist so then the first song on a MoS collection would now be the last?
And could the label come under fire itself if one of its own new compilations happened to mirror an existing playlist? And does that also set a precedent for other areas to claim similar rights e.g. could an art gallery request that a homeowner take down a particular set of paintings if it matched the layout of a particular exhibition?
No-one is denying that the label shouldn't have a right to remove any playlist which is specifically using the Ministry of Sound name. But considering the vast majority of tracks on their compilations are licensed from other labels, it seems ludicrous that they are now trying to remove playlists of songs they hold no ownership of, especially when many may contain different edits, remixes etc. of the same track.
Ultimately, Ministry of Sound should be focusing all their efforts on making their compilations a unique experience which can't be reproduced elsewhere (e.g. exclusive mixes, tracks that aren't readily available on streaming services), rather than fighting against Spotify and indeed the type of audience they need to survive.
More
The Best Blurred Lines Parody Yet
Best Abbey Road Photo Tributes
5 Great Batman Songs
---
From Our Partners:


40 Most Revealing See-Through Red Carpet Looks (Vh1)


15 Stars Share Secrets of their Sex Lives (Celebuzz)