'Modern Family' Baby Lily Coves Adele — A 'Too Cute' VIDEO
If you have ever tuned into an episode of Modern Family, then you have probably caught some scenes featuring one of the cutest young stars on TV. Meet Aubrey Anderson-Emmons, the 5-year-old little girl who plays Lily — Cameron and Mitchell's adorable, adopted daughter. While she's undeniably a precious young star on-screen, she also has some hidden talents off-screen that she recently decided to share with the world (or whoever was holding the camera). In a video taken during a car ride, little Lily belts out the words to Adele's hit song "Someone Like You" — and well, she's quite good.
But while this is the first glimpse at Aubrey's quite-credible (for a young child that is) singing ability, we still can't help but take a look at some of her cutest moments on Modern Family. Here are the five best of all time:
Lily on a Leash
This is the only way Cam and Mitchell can ensure that their daughter is safe in the hazardous terrain of Disneyland. It does earn them some looks, however.
The Tackiest Flower Girl Dress Ever
When Lily is asked to be a flower girl at a friend's wedding, she isn't exactly given the most stylish apparel… but she still makes it adorable.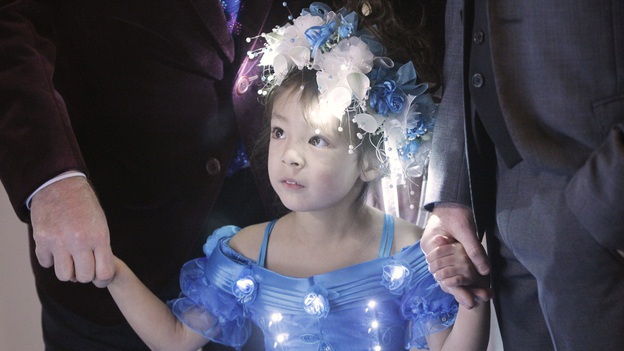 Lily Misses Her Best Friend
As most children do, Lily grows very attached to her favorite stuffed animal… one that eventually goes missing. To make matters worse, for guilty fathers Cam and Mitch, she sees right through their ploy of making her believe that her favorite bunny has gone off on a magical adventure. She's a crafty one.
Somebody Get the Swear Jar
Somehow, Modern Family's toddler even makes cursing like a sailor cute.
A Touching Grandfather-Granddaughter Moment
When Lily endures her first bout of stage fright before a ballet recital, she manages to get through the rough exterior of her hyper-manly granddad. Even he can't resist her charms, and the result: the duo performs a heartwarming dance onstage.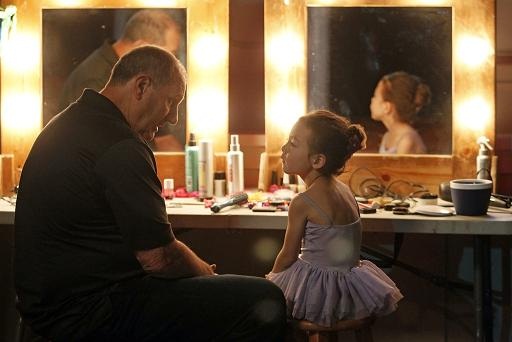 [Photo Credit: ABC]
More:
Sofia Vergara Is Engaged — PIC
'SNL': Jason Sudeikis Hints at Departure, Kristen Wiig Talks 'Emotional' Goodbye