'Modern Family' Star Ariel Winter Files Abuse Charges Against her Mother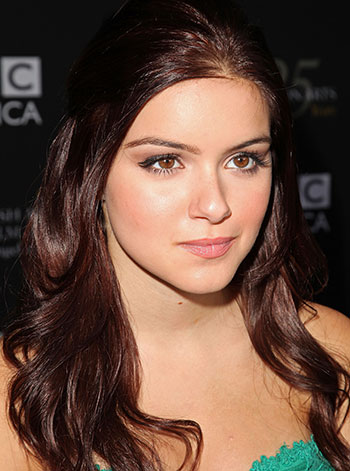 Fourteen-year-old Ariel Winter, who plays middle child Alex Dunphy on ABC's award-winning comedy Modern Family, has filed court papers alleging her mother, Chris Workman, has abused her, People reports. Winter, who also has a restraining order against her mother, has been removed from her home by a judge. She is now living with her older sister, Shanelle Gray, who was granted temporary guardianship.
According to the court papers obtained by People, which were filed October 3 in Los Angeles, Winter claims her mother is guilty of "ongoing physical abuse (slapping, hitting, pushing) and emotional abuse (vile name-calling, personal insults about minor and minor's weight, attempts to 'sexualize' minor, deprivation of food, etc.) for an extended period of time."
While the court has ordered Workman not to contact Winter until further notice, Workman vehemently denies all allegations of abuse to People. "It's all untrue, it's all untrue," she says. "I have my doctor's letter that my daughter's never been abused. … I have stylists' letters that she's never been abused."
Another hearing is scheduled for November 20.
Follow Abbey Stone on Twitter @abbeystone
[Photo Credit: Wenn]
More:
Ann Romney Names 'Modern Family' Her Favorite TV Show
'Modern Family' Cast Sues to Void Contracts During Salary Negotiations
'Modern Family' Cast Reach Salary Agreement

Lady Gaga Dons Strapless Bikini Top, Waves to Fans in Brazil (PHOTOS)
(Celebuzz)