The Most Addictive Blogs For The Fashion-Obsessed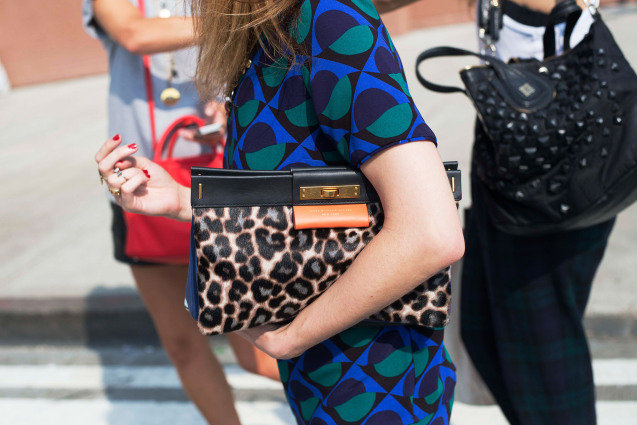 Tyler Joe/Beyond The Row
There are about a gazillion fashion blogs out there and it's easy to get lost in the vortex. Still, a few sites stand apart from the rest in terms of general fabulousity, and we're here to check them out. If you're looking for a whole bunch of pretty in which to immerse yourself, or you need to know what every celebrity everywhere is wearing on every red carpet, these are the places you want to be.
This place is like one of those insanely sexy fashion Tumblrs that you just spend hours on, until you realize that you're techinically at work and should probably stop looking at gorgeous black and white fashion shoots. FGR is a fantastic place because they cover all bases — celebrity red carpet fashion, the latest lookbooks, photoshoots and magazine covers, as well as their own gorgeous editorials. If you don't know who Cara Delevingne is, or if you still don't get the hype surrounding Kate Upton, get thee to Fashion Gone Rogue ASAP.
Excuse us while we toot our horn for a minute, but the Style section of Hollywood.com is pretty dope. The video portion of the site features amazing tutorials, along with exclusive, behind-the-scenes looks at the hottest new photoshoots. And everything else you need to know about New York Fashion Week, the best of fall styling, and facial mists — because, yes, facial mists are the new jam — is just beyond the row.
When we say Fashionista has everything, we seriously mean everything. Paris Fashion Week, Milan Fashion Week, everybody's fashion week, the editors of Fashionista are there. They've got all the dramatic stories behind every Vogue cover, and they are legitimately on top of all the latest in fashion and fashion news. With recaps for shows like America's Next Top Model and Project Runway, and info on how you can get producst from that Downton Abbey beauty line (yup), Fashionista is one of the happiest places on Earth. Besides, how else would you have heard about the epic step dance that went down at the Rick Owens runway show during Paris Fashion Week? Exactly:
Many of the aforementioned sites take a broader approach to fashion — where beauty, styling, and celebrity meet in one place. But RCFA is unique in that editor Catherine Kallon (AKA Fashion Critic) almost exclusively specializes in daily red carpet looks. Every movie premiere, every film festival, every awards show, she's there offering comparisons between the runway look and the celebrity style. And Catherine is so on top of her game that you'll feel like an expert in no time, with names like Roland Mouret and Mary Katrantzou rolling off your tongue.
More:
Surprisingly Affordable Celebrity Fashion
Nobody Can Out-Diva Mariah Carey
Best Celebrity Instagrams

---
From Our Partners:


40 Most Revealing See-Through Red Carpet Looks (Vh1)


15 Stars Share Secrets of their Sex Lives (Celebuzz)