The Most Bizarre Band Break-Ups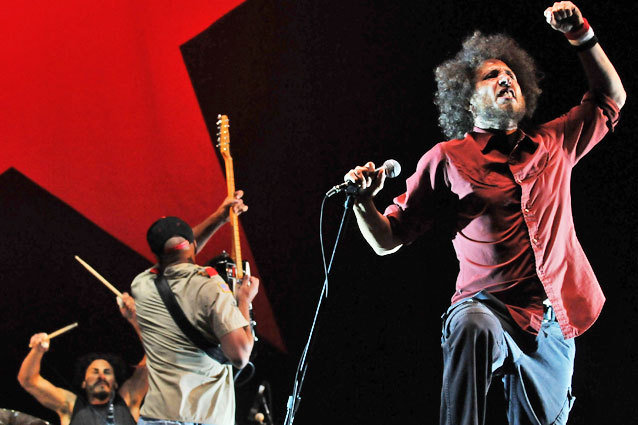 Nick Pickles/WENN
Having only reunited late last year, former Disney Channel tween idols Jonas Brothers appear to have become the latest group to call it a day over 'musical differences' after cancelling their U.S. tour at the last minute last week. However, not all bands cite such a cliché as their reason for going their separate ways. Here's a look at five bands who broke up in much more bizarre circumstances.
New York hip-hop duo EPMD have since reunited, broke up and reunited again since their first split in 1996, which was unsurprisingly caused by tensions over rumours that Erick Sermon had masterminded the burglary of his bandmate Parrish J Smith's house.
Sugababes
Sugababes would of course famously continue as a three-piece in many different forms. But V1.0 came to an abrupt end in 2001 when Siobhan Donaghy escaped through a toilet window during a Japanese promo campaign after Mutya and Keisha wrongly claimed in an interview that she didn't care about Aaliyah's tragic death.
After suffering the indignity of losing out to Limp Bizkit for Best Rock Video at the 2000 MTV Video Music Awards, Rage Against The Machine bassist Tim Commerford decided that gatecrashing the stage was the ideal protest. However, frontman Zack de la Rocha failed to see the funny side and a month later disbanded the group because of the failure of their 'decision-making process.'
After years of in-fighting, The Everly Brothers' tempestuous relationship finally came to a head in 1973 when a drunk Don kept on forgetting the lyrics to a show in Hollywood, prompting Phil to smash his head with a guitar and walk off stage. The pair didn't speak to each other for the next ten years.
36 years later, another constantly warring set of siblings also ended their volatile relationship in a similar manner when a physical altercation ended in either Liam or Noel, depending on who you believe, smashing up a guitar in anger before a gig in Paris. Renowned for their punch-ups, most people thought they'd soon bury the hatchet but four years on and the pair still haven't kissed and made up.
Follow @Hollywood_com