The Most Epic Music Videos Ever Made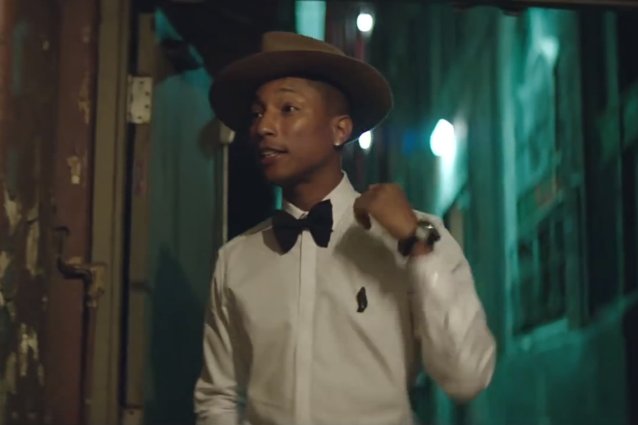 iamOTHER/YouTube
Capping off an incredible year, Pharrell Williams unveiled the world's first 24-hour music video last month with his contribution to the Despicable Me 2 soundtrack, "Happy," smashing the previous record by an incredible 1400 minutes. Here's a look at five other attention-span testing promos which the man of the moment leapfrogged.
Michael Jackson – "Ghosts"
The former King of Pop is responsible for eight of the Top 20 longest music videos of all time with the Martin Scorsese-directed "Bad," the seminal "Thriller" and 2001 comeback "You Rock My World" all clocking in over the ten minute mark. But released to promote 1997's Blood On The Dancefloor: HIStory In The Mix, it's the near-40-minute supernatural tale of "Ghosts" that turned out to be his most epic.
The Streets – MTV's 25th Birthday Celebration
Commissioned by MTV to produce a video for their 25th anniversary celebrations in 2006, The Streets' Mike Skinner and director Alastair Siddons pieced together five individual stories from the channel's viewers for twenty minutes of footage which now appears to have disappeared off the Internet altogether.
MC Hammer – "2 Legit 2 Quit"
One of the most expensive videos ever made, "2 Legit 2 Quit" saw the big-trousered rapper attempt to stake his claim as the world's best dancer with an overblown mix of pyrotechnics, random celebrity cameos (James Belushi, Queen Latifah) and a cheeky cameo from Michael Jackson's 'hand twin.'
Puff Daddy – "Been Around The World"
Never one to do things by halves, Puff Daddy appeared to be auditioning as an action hero with a bombastic True Lies-esque video for his 1997 single, "Been Around The World," which saw him and his secret agent partner Mase travel across the desert in order to save Jennifer Lopez's Queen of Tunisia.
R. Kelly – "If I Could Turn Back The Hands Of Time"
Showcasing the cinematic vision he would later utilise in the surreal Trapped In The Closet series, R. Kelly's "Unchained Melody" rip-off came with a The Butterfly Effect-esque video that was as unashamedly schmaltzy as it was overlong.