The Most Pointless Greatest Hits Collections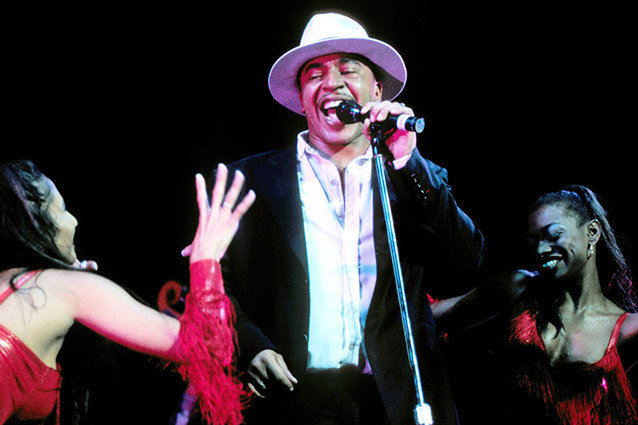 Getty Images
While the pick-and-choose nature of the digital market has almost rendered the Greatest Hits album obsolete, there are some career retrospectives which would have struggled to sell even if their respective record labels paid audiences to buy them. Here's a look at five compilations which would have been more suitably titled Greatest Hit.
Lou Bega – Beautiful World (A Little Collection Of Lou Bega's Best)
Borsalino hat-wearing Lou Bega joined the likes of Jennifer Lopez, Ricky Martin and Enrique Iglesias in the Latin pop explosion of 1999 with his irresistibly catchy cover of Perez Prado's "Mambo No. 5," reaching number one in nearly every country in continental Europe. But unlike his fellow hip-shakers, he miserably failed to sustain its success. Follow-up "Tricky, Tricky" peaked at a lowly No. 73 in the US while his last three albums even sank without trace in his native Germany, making 19 out of the 20 tracks on this 2013 compilation entirely surplus to requirements.
Crazy Frog – Best Of Crazy Hits
Incredibly, the computer-animated amphibian who terrorized pop in the mid-'00s with his impossibly irritating moped engine impersonation scored five UK Top 20 hits and two US Top 40 albums before he was thankfully retired. But released four years after making the leap from ringtone adverts to the charts, surely no-one would have been in the mood to hear 40, that's 40, examples of his ring-ding-ding brand of pop.
Tag Team – The Best Of
Atlanta hip-hop duo Tag Team didn't really make much effort to distance themselves from their one-hit wonder tag, re-recording 1993 US No. 2 hit "Whoomp! (There It Is)" twice a year later for Addams Family Values and the Houston Rockets, and then again in 1995 for an all-star Disney version. It also appears on this 2000 compilation three times, although how many people would sit through the other seventeen tracks to get to the House and Spanish mixes remains to be seen.
Hilary Duff – Most Wanted
Predating Miley, Selena and Demi's transition from the Disney Channel to the US Hot 100, tween favourite Hilary Duff has probably now earned the right to release a retrospective. Less so in 2005 when she was only two albums and two US Top 40 hits into her career. Amazingly, despite the fact that most of her fans would have only bought the majority of its material during the previous two years, Most Wanted reached No. 1 on the Billboard 200.
Chesney Hawkes – The Very Best Of Chesney Hawkes
Recently and unexpectedly heard in both of Duncan Jones' critically-acclaimed big-screen efforts, Moon and Source Code, Chesney Hawkes' "The One & Only" is one of the more cherished one-hit wonders of the early '90s. But having failed to bother the charts ever since, it still doesn't justify this 2005 20-track collection.
Follow @Hollywood_com

More:
These Bands Shouldn't Have Kept Going
Charlotte Church Gig Draws Just 75 Fans
7 Influential Debut Albums Of The '00s
---
From Our Partners:


40 Most Revealing See-Through Red Carpet Looks (Vh1)


15 Stars Share Secrets of their Sex Lives (Celebuzz)