Muppets Sever Ties with Chick-fil-A Over Anti-Gay Stance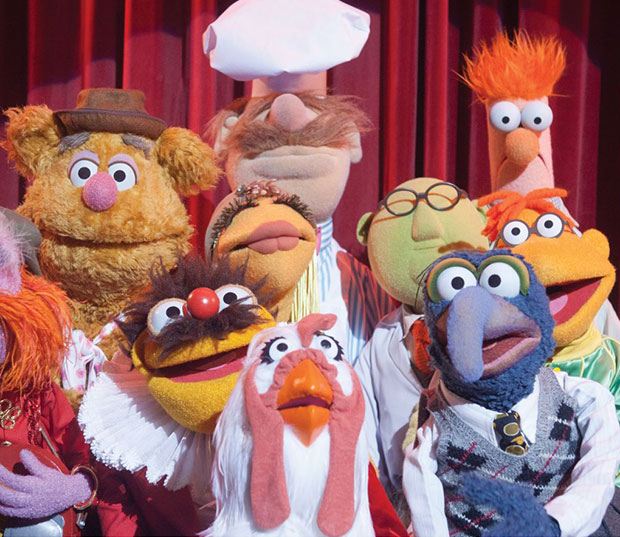 On Friday, The Jim Hensen Company released a statement via its
Facebook Page
announcing that they will be severing all ties with the fast food chain Chick-fil-A due to the latter's homophobic philosophy. The statement reads:
"The Jim Henson Company has celebrated and embraced diversity and inclusiveness for over fifty years and we have notified Chick-fil-A that we do not wish to partner with them on any future endeavors. Lisa Henson, our CEO is personally a strong supporter of gay marriage and has directed us to donate the payment we received from Chick-fil-A to GLAAD." 
The Jim Henson Company's statement responds directly to the anti-gay marriage stance expressed by Chick-fil-A's President and Chief Operating Officer Dan Cathy on the radio show 
The Ken Coleman Show
 last week. "I think we are inviting God's judgment on our nation when we shake our fist at him and say, 'We know better than you as to what constitutes a marriage,'" he said. "I pray God's mercy on our generation that has such a prideful, arrogant attitude to think that we have the audacity to define what marriage is about." 
As 
Yahoo! News
reports, the Muppets franchise is owned by Disney, so it remains to be seen how much control Henson will have over the use of the Muppets characters in Chick-fil-A promotional materials. In the meantime, The Jim Henson Company is expressing its commitment to equality by donating royalty funds received from Chick-fil-A to
GLAAD
. 
[Photo Credit: Walt Disney Studios]