Natalie Portman Marries Benjamin Millepied in Secret Wedding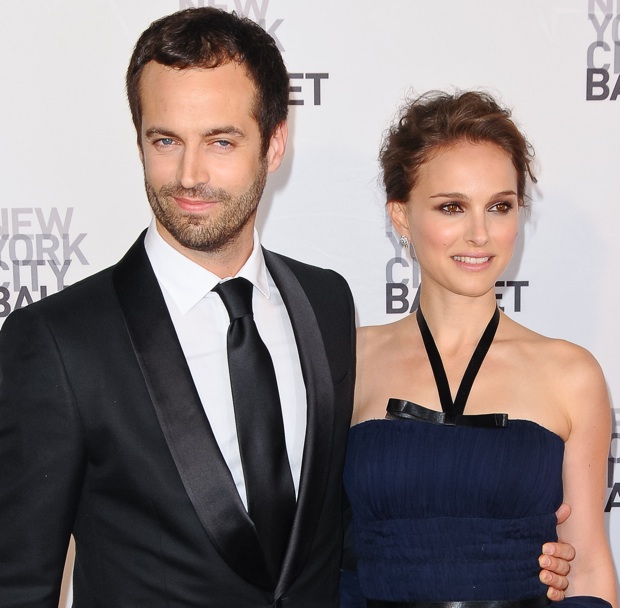 After a lengthy courtship that resulted in the birth of her first child, Natalie Portman and Benjamin Millepied have officially tied the knot. After sporting engagement rings and wedding bands earlier this year (the couple reportedly wed even more privately back in March), Portman and Millpied finally made it official in a Jewish ceremony this weekend, at a home in Big Sur, Califronia reports Us Weekly. Other details were scarce, but the report hints that the wedding took place beneath a chuppah and completely in the dark. Even when the romance is solidified, Portman and Millepied keep the mystery going.
The two met on the set of Black Swan, where Millepied worked as a choreographer. The film won Portman her first Best Actress Oscar, and she took her acceptance speech to publicly thank Millepied for helping her become a mother, "the most important role of [her] life." Their son Aleph is now 13-months-old.
Back in March, ring designer Jamie Wolf let the details slip on Portman's ring, The ring designer, Jamie Wolf, recently described the design, an eco-friendly band made with recycled metals and conflict-free diamonds. With a lavish ceremony finally sealing the deal, it appears the ring will have a permanent place on Portman's finger for the foreseeable future.
[Photo Credit: C.Smith/ WENN.com]
More:
Natalie Portman's Secret Marriage Confirmed: Other Stars Who Wed Under the Radar