Nate Silver Leaves 'New York Times,' Moves Blog to ESPN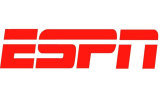 Statistician Nate Silver is leaving the New York Times for ESPN, the network announced Monday. His blog, FiveThirtyEight, will become its own franchise. He'll have a "team of journalists, editors, analysts and contributors in the coming months," ESPN said in a press release. He will also contribute to ABC's election coverage through at least the 2016 elections.
"This is a dream job for me. I'm excited to expand FiveThirtyEight's data-driven approach into new areas, while also reuniting with my love of sports," Silver said in a statement. "I'm thrilled that we're going to be able to create jobs for a great team of journalists, writers and analysts. And I think that I've found the perfect place to do it. The variety and quality of the assets ESPN and ABC News presented to me was compelling and unparalleled. I can't wait to get started."
Silver is well known for his incredibly accurate predictions in the 2008 and 2012 elections, and the New York Times began hosting his blog in 2010. But before his election coverage, Silver was predicting baseball outcomes. With the move to ESPN he'll get back to his roots in sports.
Follow Jordyn on Twitter @jordynmyah | Follow Hollywood.com on Twitter @Hollywood_com
More:
Ohmigod Internetz! The 15 Best Memes of 2012
Follow for LOLs! The Top 10 Fake Twitter Accounts of 2012
Presidential Predictions from Poll Analyst Nate Silver to Tuxedo Cat Mr. Nuts
---
From Our Partners


Battle of the Bikini Bodies (Celebuzz)


Complete Guide to Strippers in Movies and TV (Vh1)