Naya Rivera Gets Unapologetically Mean on First Single 'Sorry'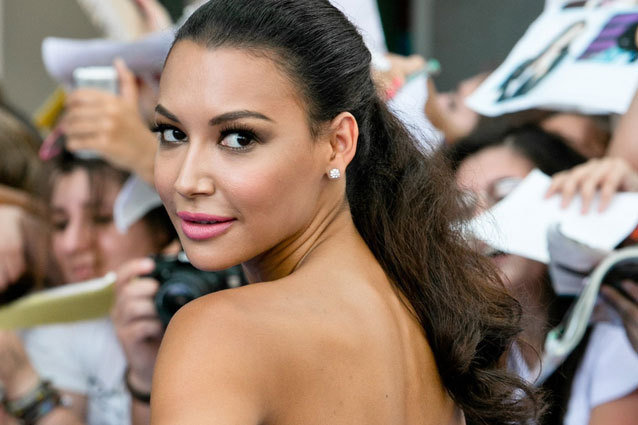 KIKA/WENN
As Santana Lopez on Glee, Naya Rivera has a habit of keeping it real by being brutally honest, and it seems as if she's carried that philsophy over to her solo album. Rivera released her first single, "Sorry," along with a lyric video on Tuesday and recruited her boyfriend, rapper Big Sean, to feature on the track. But what, exactly, is Rivera apologizing for? Well, for not being sorry that she stole someone's boyfriend.
The song is written as a brush-off to her boy's ex-girlfriend, who seems understandably upset that Rivera has unapologetically stolen him away from her. After establishing that she's just so hot that this guy couldn't resist, Rivera gets downright mean in the second verse, where she tells the ex-girlfriend that she's "looking like a hot mess, honey/I think it's time for you to cut it out/trying to keep you from looking funny/I guess until you find somebody/you're a hashtagging pity party." Ouch. And that's before Big Sean rubs some salt in the wound by rapping about how much he loves his new girl. Remind us to never get on Rivera's bad side. 
Thanks in part to a pop/R&B hybrid production that suits Rivera's voice perfectly, the song itself is incredibly catchy — which would be great if it weren't so problematic. Because bragging about how you're not sorry that you've stolen someone's boyfriend and layering that non-apology with a liberal amount of insults seems downright catty and — dare we say it — rather anti-feminist. Granted, everyone's felt a little mean and petty once or twice in their lives, and Rivera never claimed to be a bastion of feminism, but at the end of the day, do we really need something else that perpetuates the stereotype of women as constantly fighting with one another? 
If you're in a particularly catty mood yourself, you can check out the NSFW lyric video below.
More: 
Demi Lovato to Romance Naya Rivera's Santana on 'Glee'
Naya Rivera Holds Silence for Cory Monteith at Italian Film Fest
'Glee' Says Goodbye to Cory Monteith With Tribute Episode
---
From Our Partners:


A Complete History Of Twerking (1993-2013) (Vh1)


15 Stars Share Secrets of their Sex Lives (Celebuzz)