Neil Patrick Harris Will Hand Out Video Game Awards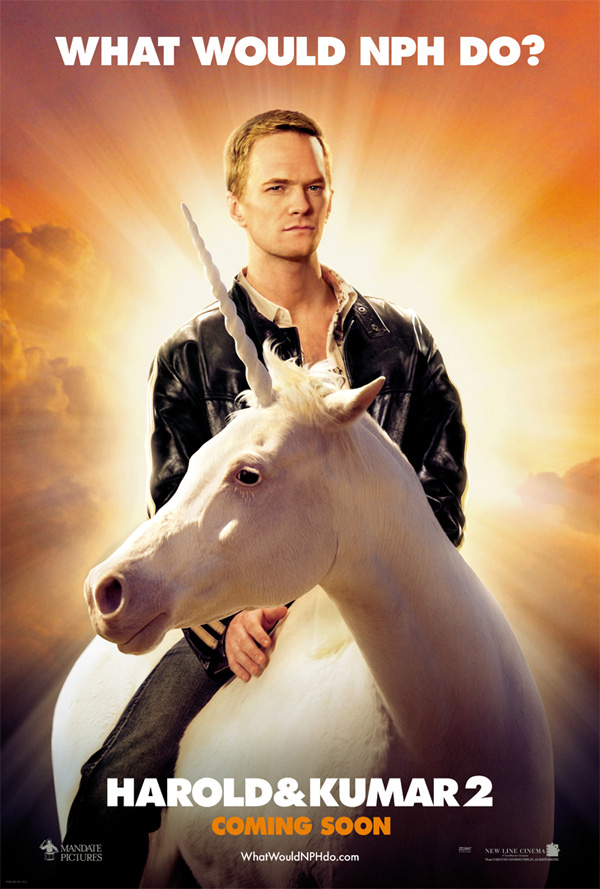 Is there anything that Neil Patrick Harris won't host? It's no surprise that everyone wants a piece of the actor – he's charismatic, he's charming, he's funny, and more importantly he knows the best way to apologize for stealing someone's car is by footing the bill for their $50 White Castle order. Perhaps that's why the actor has signed on to host an awards show on Spike. (I'll pause for your first reaction. Now take a deep breath.) Not only is it on Spike, but the show is the network's Video Game Awards.
For someone who's hosted the Tonys and the Emmys and even lent his voice to a Disneyland Resort rollercoaster, this gig may seem like a strange move, but let's look at this a little bit closer. After his role as a straight, drugged out version of himself was so well-received in Harold and Kumar Go To White Castle, NPH has garnered roles in both Harold and Kumar Escape From Guantanamo Bay and next year's A Very Harold and Kumar Christmas and cemented himself a hero of stoner flicks. Now, if we use the transitive property (yup, I'm using math to make a point about celebrity appearances) we can assume that more than half of the people who love White Castle and movies about White Castle like video games and that same set of people love seeing Harris in movies about White Castle. Thus, that set of video-game loving, mini-burger eating, Harold and Kumar-watching dudes (and a few ladies) would be stoked to see Harris host the ultimate video game event of the year, right?
Then there's the fact that while many of us may enjoy video games, a few hours of rewarding their virtual virtues sounds boring unless – and here's the real genius of Spike's host-casting decision – someone as universally appealing and utterly entertaining as Neil Patrick Harris was hosting. Don't you feel better now that the world makes sense again?
Source: NY Mag