Vatican Gets Liberal in Picking New Pope — What Else Will the 'New Church' Approve Of?
Almost two centuries up and running, and the ol' Vatican can still surprise us. After a long and arduous papal conclave — one that lasted almost an entire two days — the Catholic Church has named its new top banana: Argentinian Jesuit Jorge Bergoglio, now known as Pope Francis I. To those whose attentions shoot immediately to the pressing question of his choice of headwear (will he go for the traditional, topheavy, and pentagonal, or opt perhaps to switch things up and go with a round and symmetrical hat?) this might not seem such a big deal. But the selection of Bergoglio indicates quite a progressive attitude making its way into the Vatican.
RELATED: Cardinals at Vatican Conclave Make It So: White Smoke Signals Selection of New Pope
For one, the church hasn't reached beyond Europe in choosing a pope in nearly 1300 years. On top of this, the Jesuit order of Catholicism is renowned for more forward thinking and liberal practices than that with which some of its contemporaries are associated. Bergoglio himself spoke on the jumbled mentality behind denying single mothers the right to baptize their children born out of wedlock, stating (via the Yakima Herald), "These [priests] are today's hypocrites. Those who clericalize the Church. Those who separate the people of God from salvation. And this poor girl who, rather than returning the child to sender, had the courage to carry it into the world, must wander from parish to parish so that it's baptized!"
And if all this weren't enough — his country of origin, his beliefs, his active push for a more open minded church (only, not when it comes to gay people) — Bergoglio is the very first pope, the first of 266, to choose the name "Francis." Here's a guy who's thinking about the future.
RELATED: Who Said It: The Pope or 'Fifty Shades of Grey'?
So, as it seems that the Holy See has adopting a new wave of modern thinking, we're wondering… what other free-wheelin' liberal things is the Vatican going to get on board with now?
The Daily Show!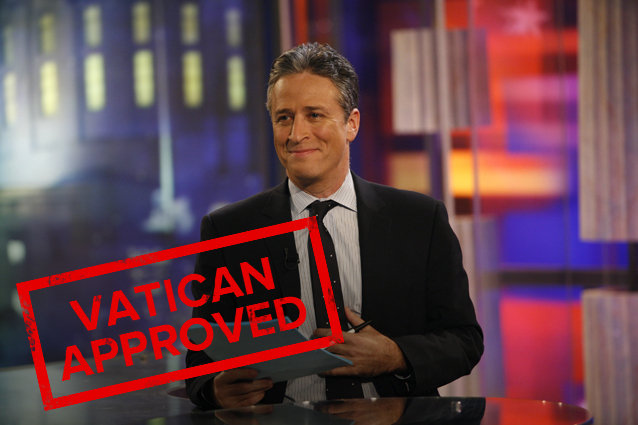 V-Neck Tees!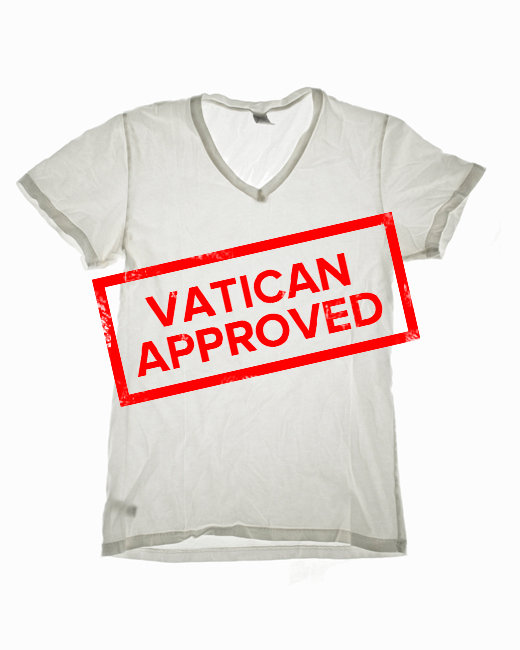 Trader Joe's!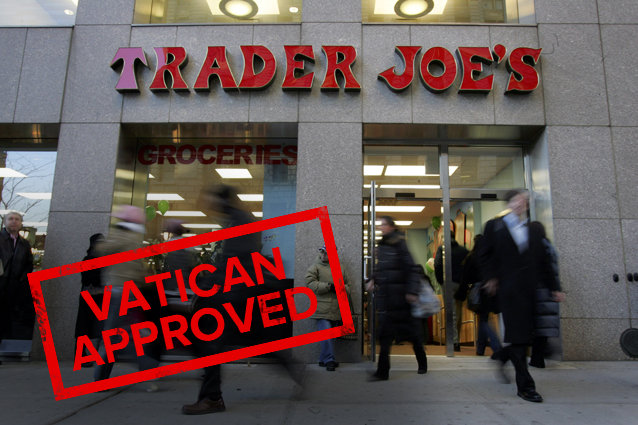 Hot Toddies!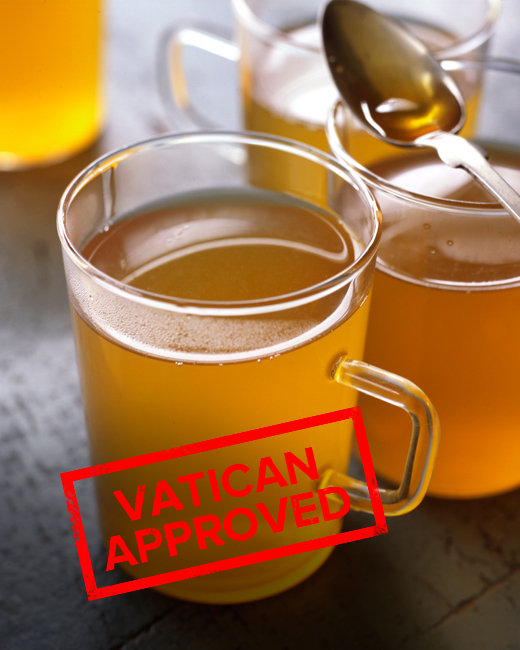 Kale!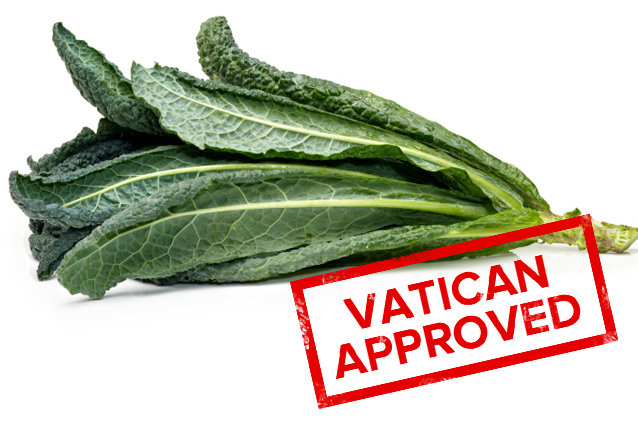 And why stop there, Vatican? With Frankie at the wheel, there's a whole slew of new interests to stick in your Twitter bio: food trucks, Parker Posey, lattes, accoustic guitar, Greenpoint, skinny ties, A heartbreaking Work of Staggering Genius, and improv classes. Hang loose, Vat. The world is your oyster.
Follow Michael Arbeiter on Twitter @MichaelArbeiter
[Photo Credit: Hollywood.com (5)]
---
You Might Also Like:


Topanga's Revealing Lingerie Shoot: Hello '90s!


Stars Who Have Lost Roles For Being Too Hot (Celebuzz)