New 'Vanity Fair' Hollywood Issue Features Jennifer Lawrence, Jessica Chastain & Many More
Like it or not, our favorite Hollywood veterans won't be around forever, which means we need to make room in our hearts for the next generation of talented actors and actresses. And the latest issue of Vanity Fair gets us off to a good start by featuring an onslaught of some of Hollywood's latest and greatest young actresses in their annual Hollywood issue. It's time to meet the new "It" girls.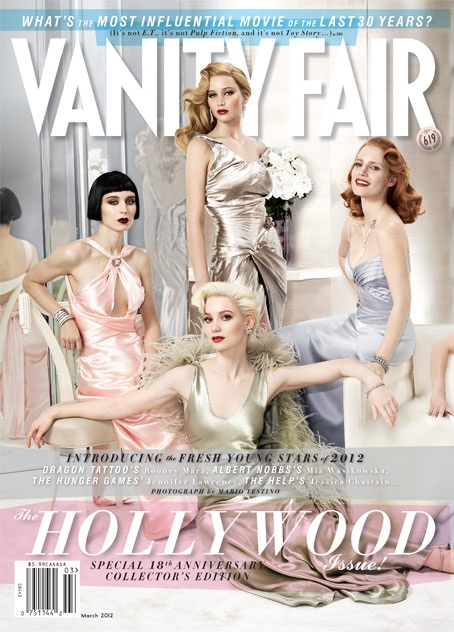 Featured on the cover of the magazine (and therefore making them seem like the most important), are the likes of Rooney Mara, Mia Wasikowska, Jennifer Lawrence, and Jessica Chastain — all wearing pastel satin dresses. It's no surprise to see these lovely ladies, given the substantial amount of press they've drummed up in the last year. In fact, Mara and Chastain were even nominated for Academy Awards in January – Mara for her work in The Girl with the Dragon Tattoo and Chastain for her supporting role in The Help. But the other two ladies are no slouches either. Wasikowska recently starred alongside Glenn Close in Albert Nobbs, while Lawrence is gearing up for her prominent role in The Hunger Games – a series which is sure to be the next big phenomenon now that Harry Potter has sung its swan song.
The bottom line is that these girls are serious about their craft, as you can tell by the roles they choose. They go for characters with substance and reach beyond the level of your everyday rom-com, clearly making them standout above the rest. Granted, they haven't reached Meryl Streep quality just yet, but they're definitely headed in that general direction, which is a very, very good thing.
Other actresses spotlighted in the magazine include Elizabeth Olsen, Adepero Oduye, Shailene Woodley, Paula Patton, Felicity Jones, Lily Collins, and Brit Marling. None of them seem as solidly justified as the other four ladies – not by a long shot – still, these women possess a strong foundation of talent, so rest assured the future of female acting is in good hands.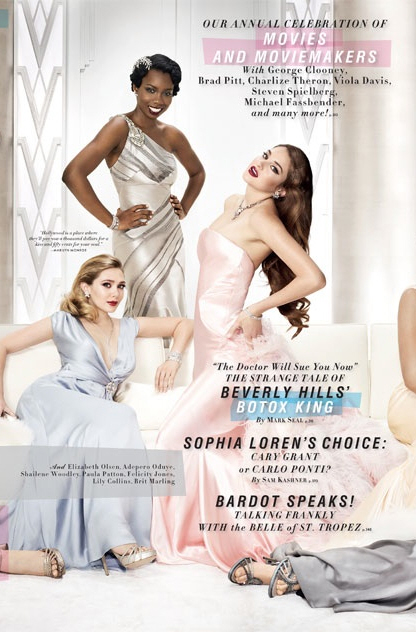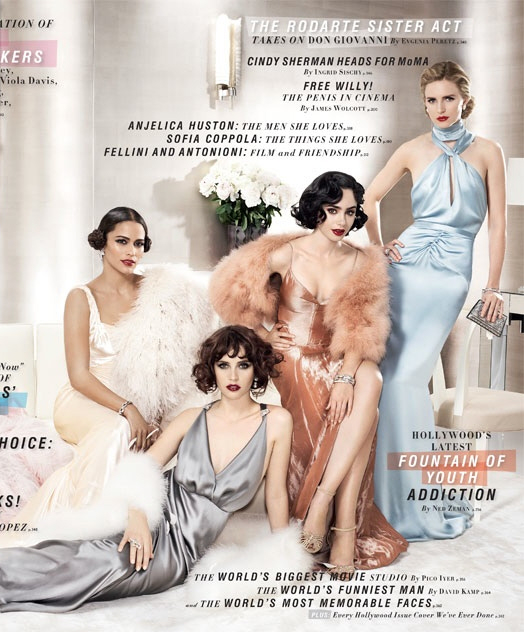 Source: VF